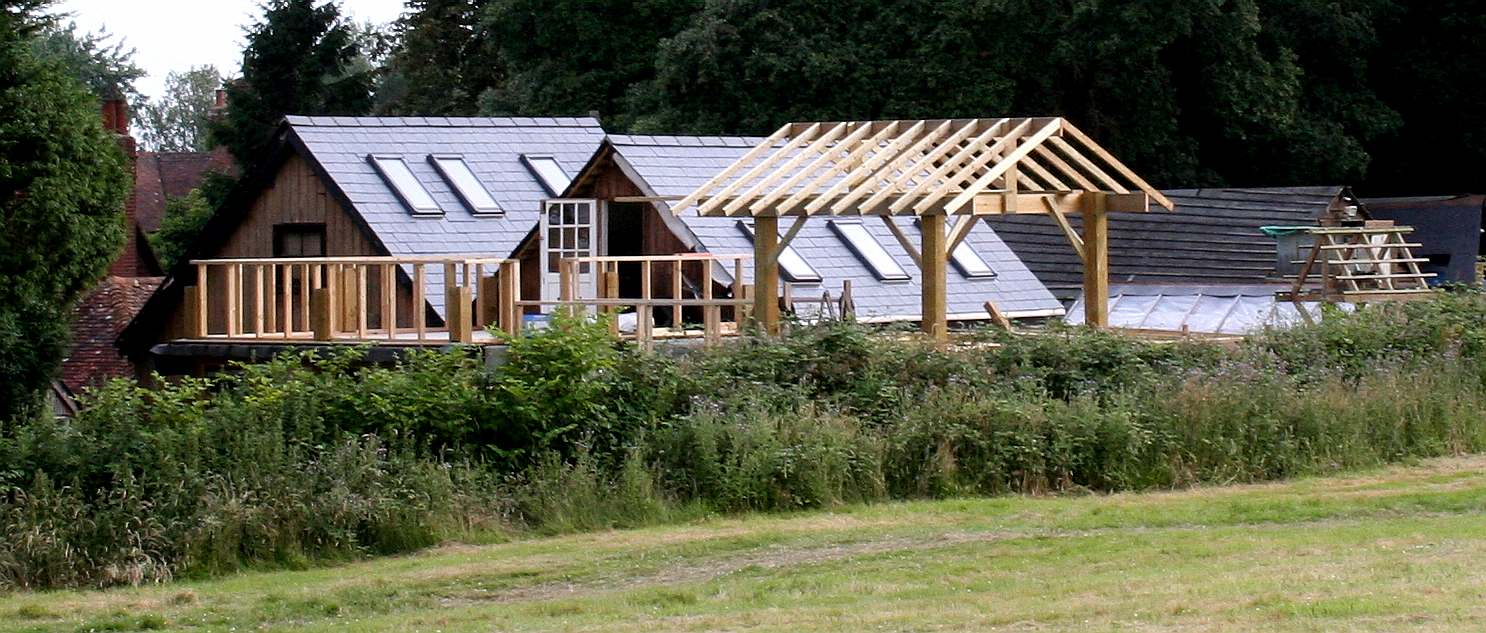 HERSTMONCEUX MUSEUM - The village of Herstmonceux may soon benefit from open days at the old Electricity Generating Station in Lime Park, some 400 yards along the public footpath, leading to the original entrance for coal deliveries. There is also another northern access route from the entrance to the cricket grounds, past the old Knights Nurseries building. The southern access via Church Road, is not be used for open days normally, but for archaeologists and other officials, such as to preserve the amenity for other Park users.
As an innovation hub, it is hoped that the collection of interesting electric cars and boats, and the generating buildings themselves, will be open to the public for 20 days in 2024. Accreditation of museums was put on hold during the Covid crisis, but may now proceed, though it is a long process. Fortunately for country lovers, the proposed (2015-2018) 70-140 house development in the adjacent field was unable to proceed, meaning that heritage views may still be enjoyed. The 'Trust' hope that this opportunity will be well received by Parish and District officials, and look forward to working together with Historic England and DCMS officials, aiming for eventual UNESCO world heritage site recognition, that could put Herstmonceux on the archaeological world stage. Other local attractions include Drusillas Zoo Park (A27) Alfriston, and Knockhatch Adventure Park (A22) Hailsham.
Technology is largely overlooked, just because we see and use it every day, without thinking about how it came about. We take it for granted. We do not look at local sites of industrial or archaeological interest in the context of our changing world and lifestyles. And the world is changing rapidly, moving from fossil fuels to electricity, heralding the modern age of electronics, computers and the internet. Even the mobile phone you depend on, relies on electricity for charging.
All of this was made possible, as we developed the National Grid, begun by entrepreneurs, mostly in towns, and in this case, in the village of Herstmonceux. Right on your doorstep. Begging the question, how important is the modest generating complex in the picture above?
It appears, a whole lot more important than most would imagine. Because, it is unique in all the world. The earliest and only surviving example of bulk energy storage C.1900, anywhere on planet earth.
We believe that makes it worth saving. Worth making this a feature, and opening it up to the public. For which, we need funds to make it happen, to cover upkeep and long overdue improvements. The Trust are not asking you for donations, just your support in principle. Your encouragement is all we ask to help us preserve this amazing part of local history, for the enjoyment of students, scientists, archaeologists and technologists the world over.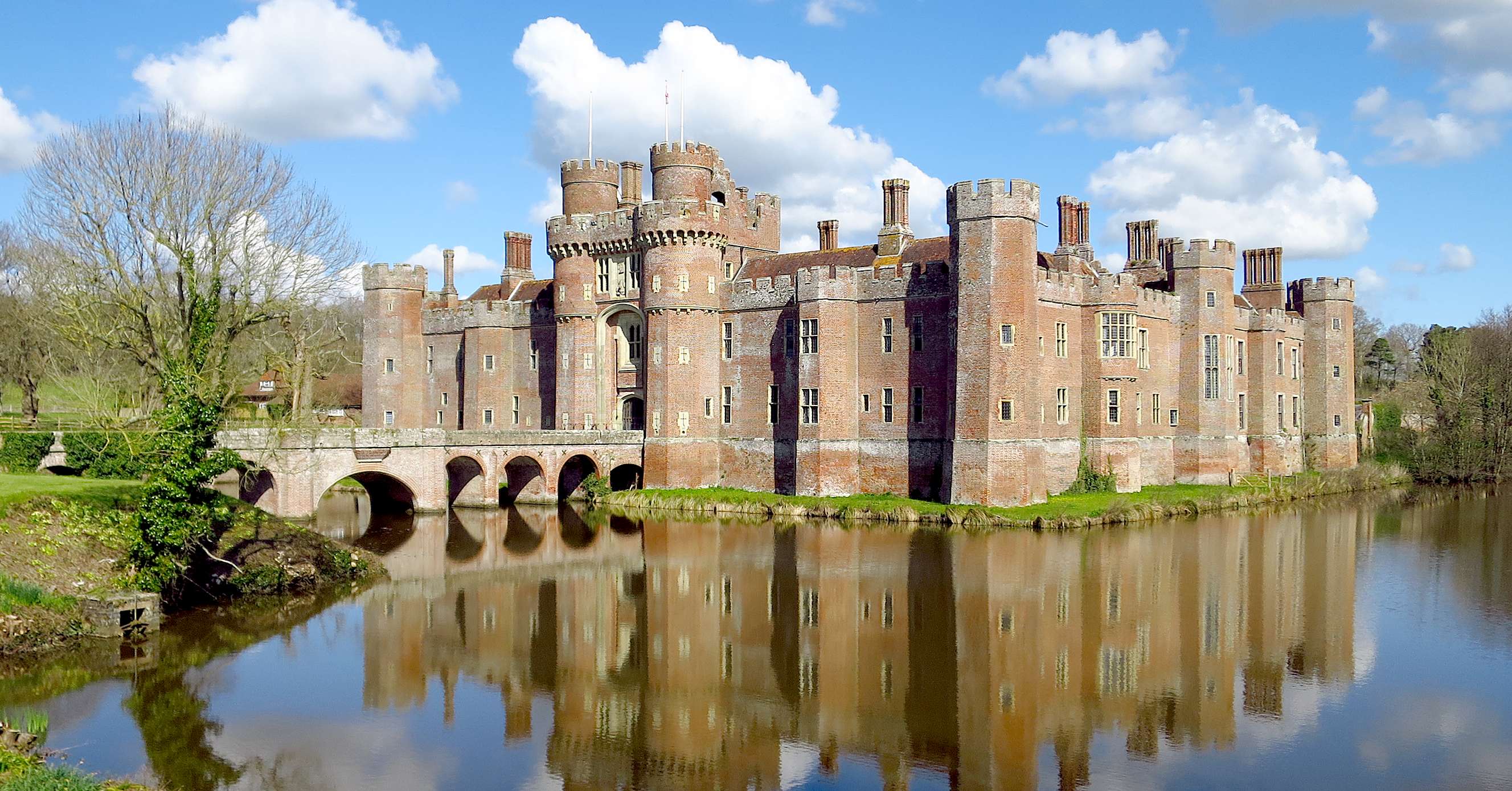 HERSTMONCEUX CASTLE - When many people think of Herstmonceux, they think of the castle a few miles away from the village, just past Windmill Hill and left onto the Marsh Road. Or the Observatory telescopes. Though today (of at least in 2023 when things reached crisis point), they think of a dreadfully rutted Gardner Street, caused by housing over development and the increase in traffic resulting.
Unpalatable as it may be, the saving of the old generating utility from collapse, may not have been all roses. These happenings were unconnected with the present occupiers, and being a matter of record cannot be undone. But we should not dwell on the past. We should build for the future, being mindful of mistakes as and if appropriate. Archaeological conservation is and should remain; apolitical. Typically, a cross-party topic.
The historic built environment is an educational resource, for students of all ages, and especially for local schools, community colleges and universities, for those establishments and teachers, to be able to visit as a local learning resource. There are 36 secondary schools in East Sussex, and quite a few more FE, sixth form colleges and independents.
Sussex, and the sleepy village of Herstmonceux, have been bombarded by the ravages of modern life, threatening to dash the heritage assets and character that tourists from other parts of the UK, and overseas visitors find interesting enough to want to pay us their respects. Herstmonceux is between Hailsham, a market town, through Windmill Hill and on to Hastings, a seaside resort, services by a dirt track, frequented by horse and carriage, before the birth of the 'infernal' combustion engine. Life was good, and can be better, if we take stock of and value what we have. The important thing, being to get on with the job, and cherish, that right on our doorstep, right under our very noses.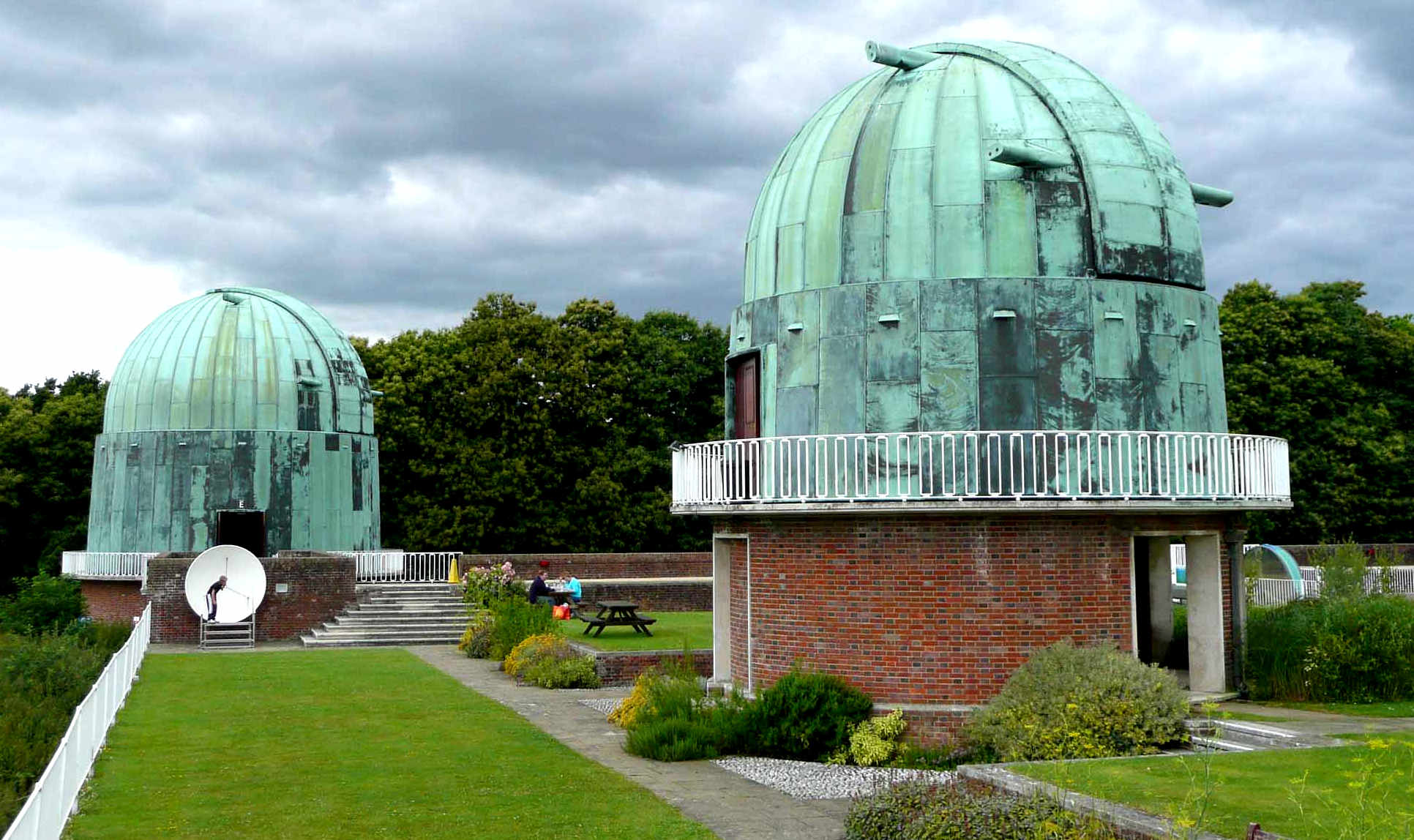 THE OBSERVATORY - Two of the protective domed housings in the grounds of Herstmonceux Castle, formerly the Royal Greenwich Observatory. Then in 1990, the official observatory was moved once again to find clearer skies.
One hundred years ago locals lived and worked in the village. They had safe and secure accommodation, to be able to raise a family in comfort, when houses were affordable and the economy more stable. Especially important for agricultural workers; the salt of the earth.
Walkers, their dogs and ramblers have enjoyed plying the fields around Herstmonceux, for over a hundred years unfettered, featuring two registered footpaths, but a much higher number of unregistered footpaths, now the subject of some concern by the Herstmonceux Walkers Association and many a concerned local.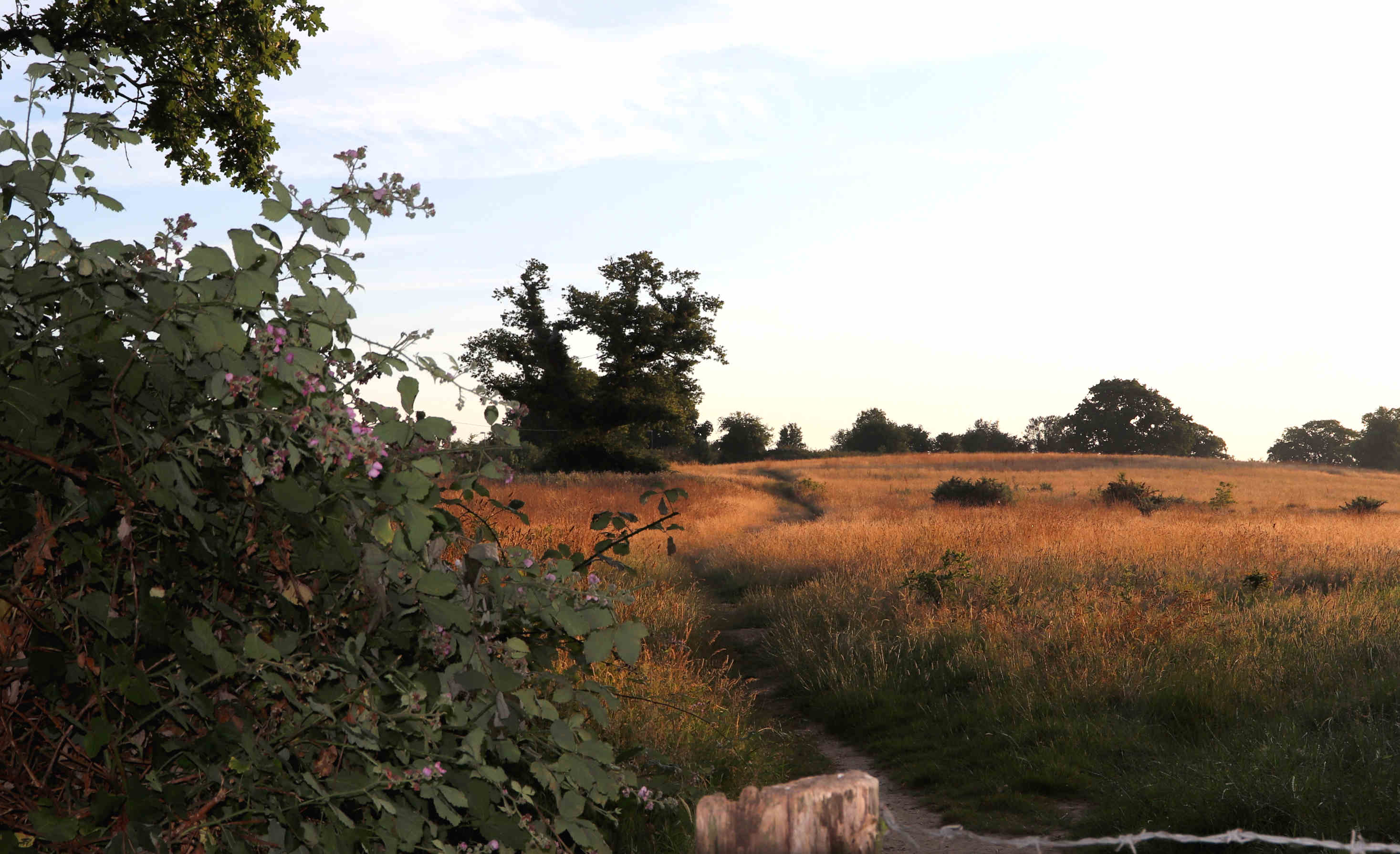 PUBLIC FOOTPATHS - Essential for healthy living, is space to roam and experience nature. This is one of the well trodden footpaths in the field adjacent to the old Generating Station at Herstmonceux, that locals did not want developed.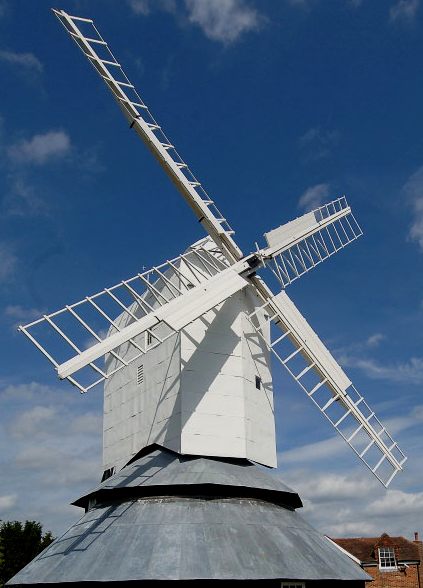 The post mill at Windmill hill, sporting its patent sails. Sadly, all historic buildings suffer from green growth over the years. Meaning that they don't look all shiny and white for very long after a fresh coat of paint. But, you should have seen the rusty hulk this was in the 1980s. The restoration is a minor miracle of determination. We take our hats off to them.
CONSERVING NATURES NATURAL BEAUTY
The Wealden district and Sussex generally, encompasses some of the most beautiful countryside and sea views in the United Kingdom. The Trustees of the old generating complex just four hundred yards from Herstmonceux central, would like to keep it that way, for the children of your children.
The Walkers Association is a group dedicated to protecting the pathways, sights and smells of the countryside, that villagers of Herstmonceux have enjoyed within living memory.