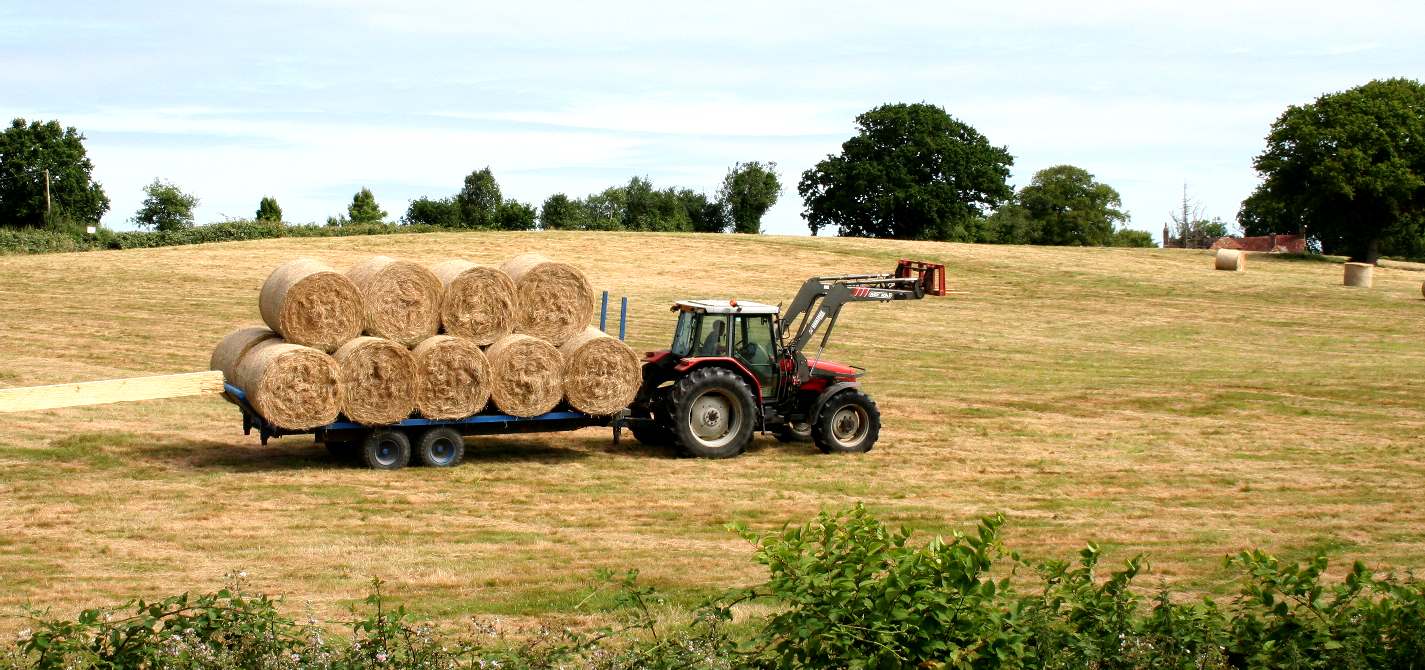 Farming in Sussex, growing food for self-sufficiency and to feed livestock
Sussex, from the Old English Sūþsēaxe ('South Saxons'), is a historic county in South East England that was formerly an independent medieval Anglo-Saxon kingdom. It is bounded to the west by Hampshire, north by Surrey, northeast by Kent, south by the English Channel, and divided for many purposes into the ceremonial counties of West Sussex and East Sussex.

Brighton and Hove, though part of East Sussex, was made a unitary authority in 1997, and as such, is administered independently of the rest of East Sussex. Brighton and Hove was granted City status in 2000. Until then, Chichester was Sussex's only city. The Brighton and Hove built-up area is the 15th largest conurbation in the UK and Brighton and Hove is the most populous city or town in Sussex. Crawley, Worthing and Eastbourne are major towns, each with a population over 100,000. Sussex has three main geographic sub-regions, each oriented approximately east to west. In the southwest is the fertile and densely populated coastal plain. North of this are the rolling chalk hills of the South Downs, beyond which is the well-wooded Sussex Weald.

Sussex was home to some of Europe's earliest known hominids (Homo heidelbergensis), whose remains at Boxgrove have been dated to 500,000 years ago. Sussex played a key role in the Roman conquest of Britain, with some of the earliest significant signs of a Roman presence in Britain. Local chieftains allied with Rome, resulting in Cogidubnus being given a client kingdom centred on Chichester. The kingdom of Sussex was founded in the aftermath of the Roman withdrawal from Britain. According to legend, it was founded by Ælle, King of Sussex, in AD 477. Around 827, it was annexed by the kingdom of Wessex and subsequently became a county of England. Sussex played a key role in the Norman conquest of England when in 1066, William, Duke of Normandy, landed at Pevensey and fought the decisive Battle of Hastings.

In 1974, the Lord-Lieutenant of Sussex was replaced with one each for East and West Sussex, which became separate ceremonial counties. Sussex continues to be recognised as a geographical territory and cultural region. It has had a single police force since 1968 and its name is in common use in the media. In 2007, Sussex Day was created to celebrate the county's rich culture and history and in 2011 the flag of Sussex was recognised by the Flag Institute. In 2013, Secretary of State for Communities and Local Government Eric Pickles formally recognised and acknowledged the continued existence of England's 39 historic counties, including Sussex.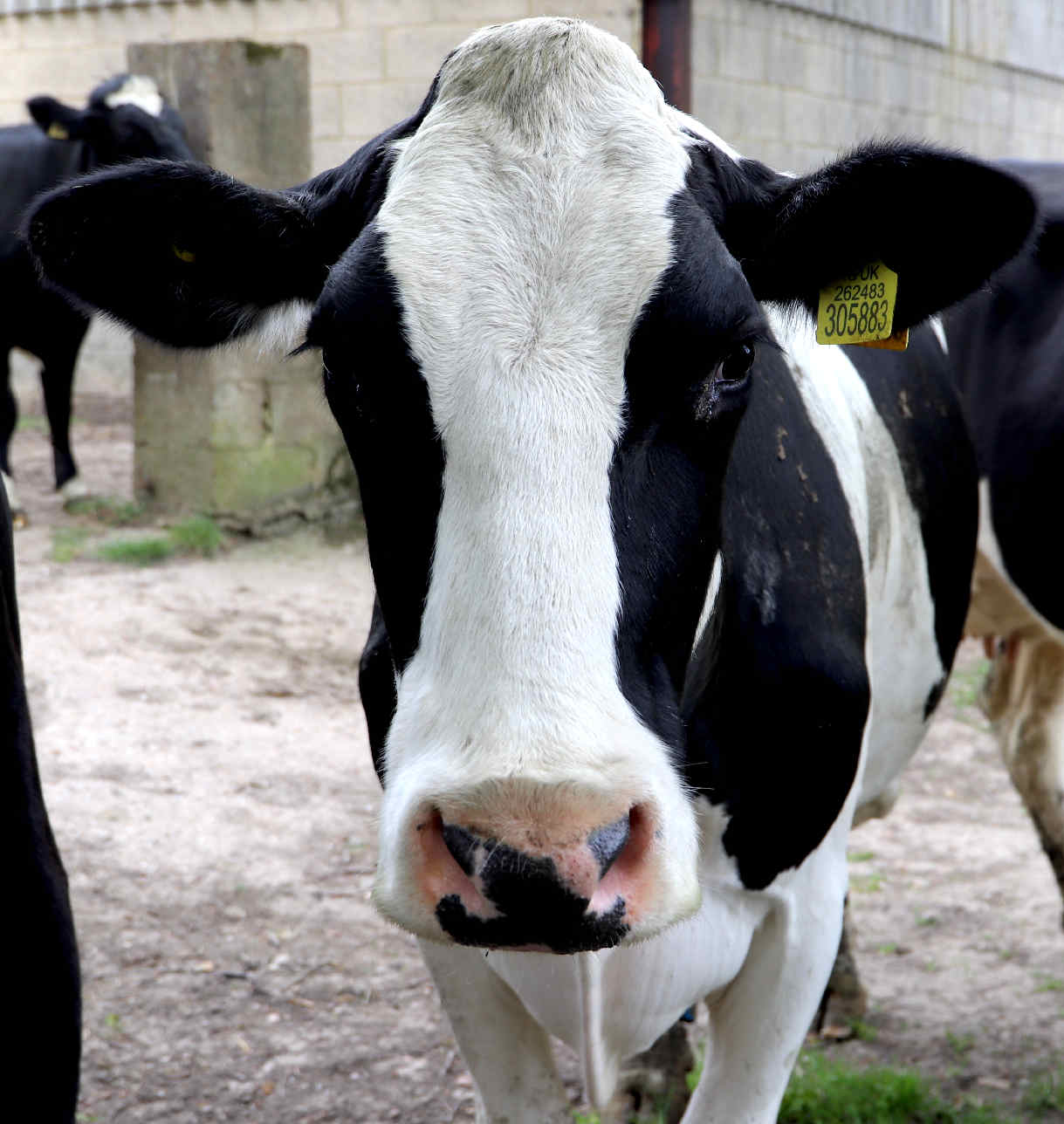 BERTHA - Says that she has a better grip on the nations finances, than present politicians. In agriculture, you can only grow so much grass, depending on the size of your pastures. You cannot print more grass, like when the Bank of England simply starts up the presses - and hey presto, there is more money. Outside finances, in the real world a herd needs real grass, limited by natural limitations, or they will starve. In the financial world, citizens starve as they find the paper money inedible, only more slowly. Losing their homes and pensions. Perhaps politicians aught to take a leaf out of Bertha's book. Bertha makes more economic common-sense than bankers and stock market traders, making money that the planet cannot afford, now using AI computer trading programs that could mean every person in the world might earn £5,000 a month. But what from? It's not real, and it is highly inflationary.
If we all earned £5,000 a month from doing nothing (while our computers trade for us), who would tend the cattle, dig the roads and nurse the sick? Nobody! We'd all be in the Bahamas, where all the locals would also be earning £5k a month for doing nothing. So, you'd have to serve yourselves and camp in tents. And forget taking a flight out there. Because all the airline pilots would also be running an AI program - and would not want to work. You'd have to use your £5k a month pretend money to buy a boat to sail out there. Bertha says mooo to that idea.
EARLY MODERN SUSSEX

The Wealden iron industry expanded rapidly, especially after the first blast furnace arrived in Sussex 1496, from the Low Countries, which greatly improved efficiency. Skilled Flemish workers moved to Sussex, followed again by Huguenot craftsmen from France, who brought new techniques. The industry was strategically important and flourished into the 17th century, after which it began to decline. It also brought widespread deforestation of parts of the Sussex Weald.

Henry VIII's separation of the Church of England from Rome and the dissolution of the monasteries led to the demolition of Lewes Priory and Battle Abbey and the sites being given to Henry's supporters. The shrine to St Richard at Chichester Cathedral was also destroyed. Queen Mary returned England to Catholicism and in Sussex 41 Protestants were burned to death. Under Elizabeth I, religious intolerance continued albeit on a lesser scale, with several people being executed for their Catholic beliefs. In Elizabeth's reign, Sussex was open to the older Protestant forms practised in the Weald as well as the newer Protestant forms coming from Continental Europe; combined with a significant Catholic presence, Sussex was in many ways out of step with the rest of southern England.

Sussex escaped the worst ravages of the English Civil War, although control of the Wealden iron industry was strategically important to both sides. In 1642 there was a skirmish at Haywards Heath when Royalists marching towards Lewes were intercepted by local Parliamentarians. The Royalists were routed with around 200 killed or taken prisoner. Shortly after there were sieges at Chichester and Arundel, and a smaller battle at Bramber Bridge. Despite its being under Parliamentarian control, Charles II was able to journey through the county after the Battle of Worcester in 1651 to make his escape to France from the port of Shoreham.

In 1681 Charles II granted William Penn lands in what became Pennsylvania and Delaware. Amongst those whom he carried to North America as colonists were 200 people from Sussex, mostly Quakers, who founded settlements named after places in Sussex including Lewes and Seaford in Sussex County, Delaware and Horsham Township and Chichester in Pennsylvania.

The Sussex coast was greatly modified by the social movement of sea bathing for health which became fashionable among the wealthy in the second half of the 18th century. Resorts developed all along the coast, including at Brighton, Hastings, Worthing, and Bognor.


LATE MODERN and CONTEMPORARY SUSSEX

Poverty increased and by 1801 Sussex had the highest poor law rates in England, with 23 per cent of its population (37,000 people out of 160,000) living on the breadline and receiving regular relief. Socially acceptable crimes including protest, riot, collective action and smuggling were commonplace in Sussex and were seen by many as a legitimate way to address grievances and assert freedoms. Sussex became a centre for radicalism. Thomas Paine developed his political ideas in Lewes, and later wrote Common Sense which was influential in the American Revolution. Richard Cobden was a product of Sussex's rural radicalism, and became a campaigner for free trade and peace. Poet Percy Bysshe Shelley was another influential radical from Sussex.

At the beginning of the 19th century agricultural labourers' conditions took a turn for the worse with an increasing amount of them becoming unemployed, those in work faced their wages being forced down. Conditions became so bad that it was even reported to the House of Lords in 1830 that four harvest labourers (seasonal workers) had been found dead of starvation. The deteriorating conditions of work for the agricultural labourer eventually triggered riots, first in neighbouring Kent, and then in Sussex, where they lasted for several weeks, although the unrest continued until 1832 and became known as the Swing Riots.

During World War I, on 30 June 1916, the Royal Sussex Regiment took part in the Battle of the Boar's Head at Richebourg-l'Avoué. The day subsequently became known as The Day Sussex Died. Within five hours the 17 officers and 349 men were killed, and 1,000 men were wounded or taken prisoner. In 1918 the terms of the armistice to be offered to Germany at the end of World War I were agreed at a meeting at Danny House, Hurstpierpoint. With the declaration of World War II, Sussex found itself part of the country's frontline with its airfields playing a key role in the Battle of Britain and with its towns being some of the most frequently bombed. Sussex was garrisoned by multiple British and Canadian Army units from 1940 until at least May 1942. During the lead up to the Dieppe Raid and D-Day landings, the people of Sussex were witness to the buildup of military personnel and materials, including the assembly of landing crafts and construction of Mulberry harbours off the county's coast.

In the post-war era, the New Towns Act 1946 designated Crawley as the site of a new town. As part of the Local Government Act 1972, the eastern and western divisions of Sussex were made into the ceremonial counties of East and West Sussex in 1974. Boundaries were changed and a large part of the rape of Lewes was transferred from the eastern division into West Sussex, along with Gatwick Airport, which was historically part of the county of Surrey.
SUSTAINABILITY - AFFORDABLE HOUSING
There is an almost total lack of affordable housing in Sussex. Sustainability and the 'Blue' or Circular Economy, not being high on the agendas of local authorities. But then we must remember that Margaret Thatcher sold off our social housing, and the Conservative Party have continued to promote the build of expensive housing as investments to launder overseas money. So creating generations of financial slaves.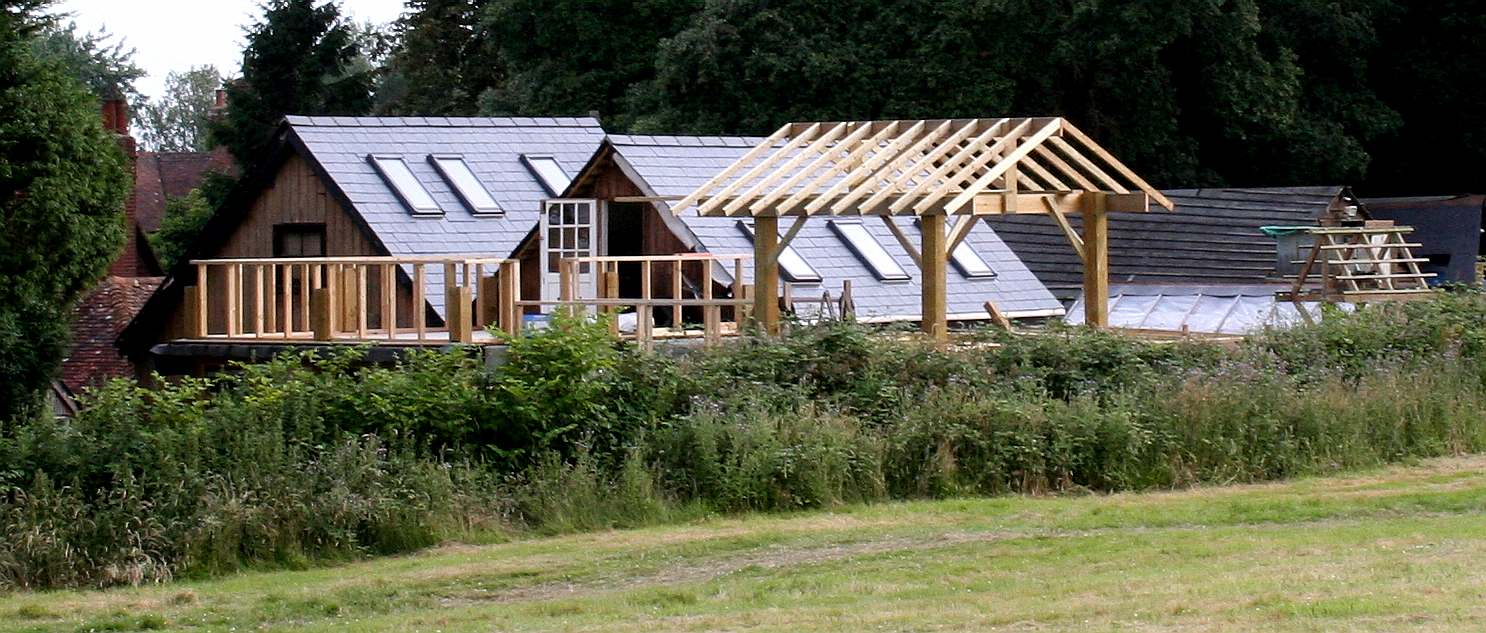 RARE SURVIVING TIMBER BUILDING - When Howard Carter discovered Tutankhamun's tomb in 1922, the dig was not much to look at. A lot of sand and a small entrance, amongst a desert of dunes. But once inside, the small chamber, the Egyptologist realised that the monument was intact. Hence was a treasure trove.
The old Generating Station in Lime Park, at Herstmonceux, is not of outstanding architectural design or construction (except for the use of redwood and extensive architrave). What is astonishing is that it remains extant, where other early electricity stations have been demolished by property developers, or rotted away. Hence, is an obvious selection as a UNESCO World Heritage Site.
Indeed, many former residents in Lime Park, and two recent newcomers, have not grasped that this is all that is left as evidence of our transition from coal, to electricity. It is believed to be the only example surviving anywhere on the planet of its kind, including load levelling via a giant battery store, comprising roughly half of the building, with substantial shelves where weighty lead-acid batteries were stored in glass containers, to power the whole village of Herstmonceux, and Lime Park estate, overnight.
The Trust that occupies the buildings, needs help to maintain this interesting industrial complex. The buildings have no reasonable or beneficial use, the local authority doing all they can to prevent conservation. Placing manifold obstacles in the way, where they should be helping those interested in restoring the historic asset, to achieve that ideal.
The good news is, that the buildings could soon be open to the public as Herstmonceux Museum, including original electric vehicles, and other interesting exhibits on display.
...
LINKS & REFERENCE
https://www.eastsussex.gov.uk