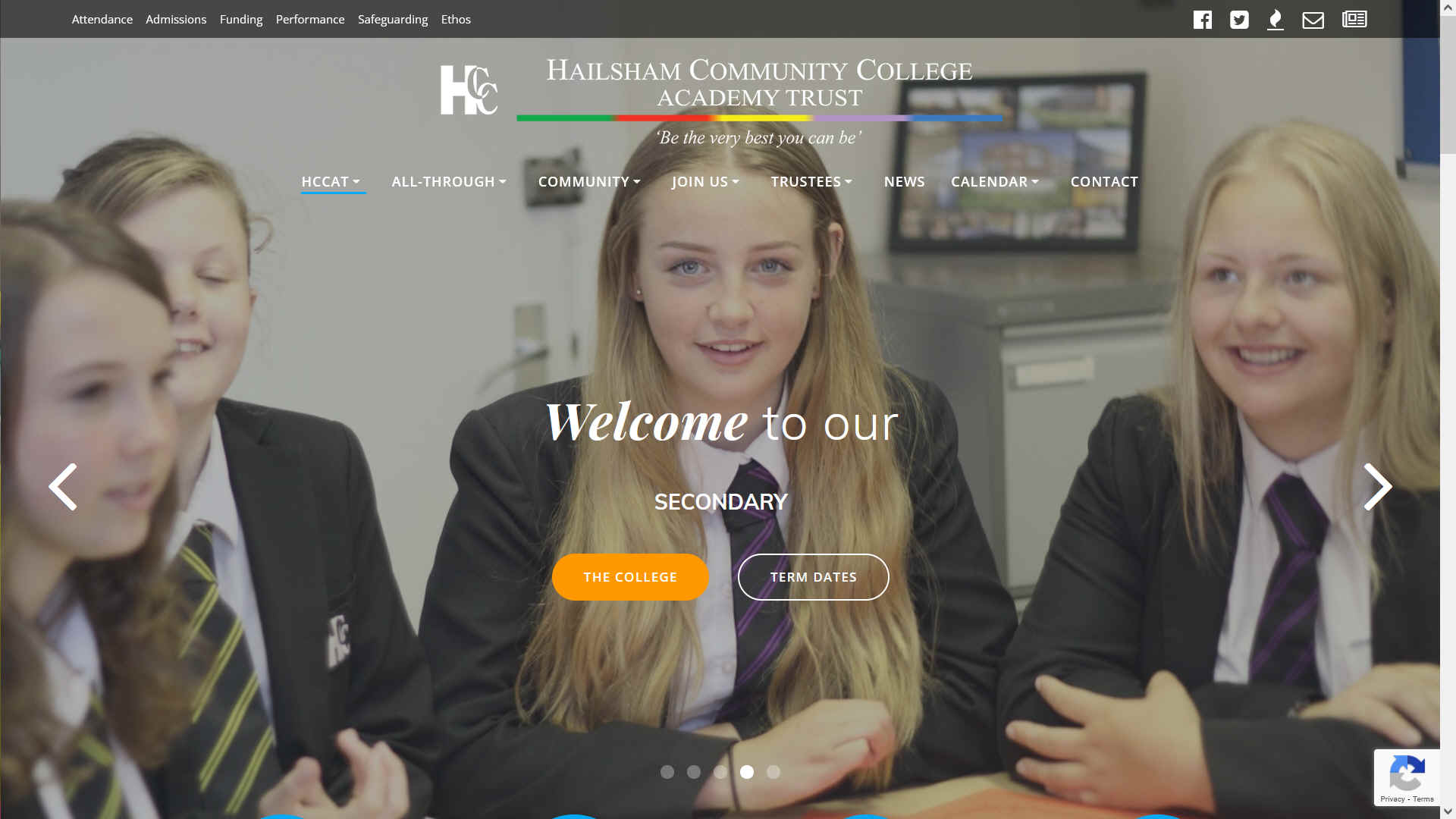 Hailsham Community College Academy Trust is an all-through educational facility
COLLEGES IN EAST SUSSEX - A - Z INDEX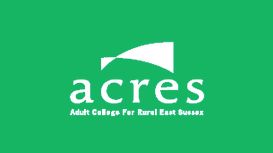 ACRES - Adult College For Rural East Sussex
Uckfield
East Sussex, TN22 3DJ
Tel. 01825 761820

Provide adult learning opportunities across Wealden, including Crowborough, Hailsham, Heathfield, Uckfield, Wadhurst and surrounding areas. Sponsorship of ACRES' Courses - Would you like to sponsor one or more of ACRES' courses and have your Company name and Logo in our brochure which goes out to 62,000 homes across the Wealden area?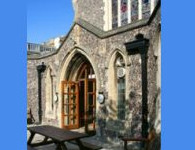 Alexander Technique College
Brighton, East Sussex
South East England, BN1 6EF
Tel. 01273 562595

The Brighton Alexander Technique College is a Carrington style-training course, evolving our practice from the renowned skills of Walter & Dilys Carrington. The training course has been running for over 20 years and Carolyn combines the richness of her experience with fresh and innovative ways of teaching. I am a student just about to leave and start my own teaching practice. Carolyn's school stays true to the teaching of Alexander.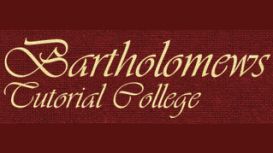 Bartholomews Tutorial College
Brighton, East Sussex
South East England, BN1 1HF
Tel. 01273 205965

Established in 1985, Bartholomews Tutorial College (now locally known as "Barts") is a company, limited by guarantee, and operating on a non profit-making basis (company number 3628884). It is an independent educational college in the fullest sense. We make our own academic policies and arrange courses entirely, and only, to the individual needs of each student. We are able to do this because the great majority of tuition here takes place on a one-to-one basis.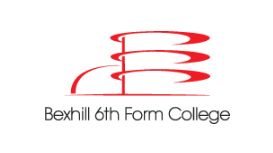 Bexhill 6th Form College
Bexhill, East Sussex
South East England, TN40 2JG
Tel. 01424 214545

Bexhill College is a Sixth Form College with a long history of excellent post-16 education. There are about 94 sixth form colleges in England. All of them focus on providing top quality education to students between 16 and 19 years old. Bexhill College is a dedicated 6th Form College with a long history of excellent 'post-16' education. A Levels are well established UK academic qualifications and we have, year on year, exceeded the UK national average for our A Level pass rate.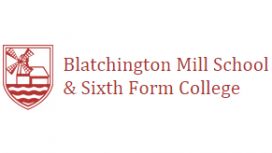 Blatchington Mill School & Sixth Form College
Hove, East Sussex
South East England, BN3 7BW
Tel. 01273 736244

Blatch knows that people are at the heart of every successful school; students, teachers, support staff, parents and alumni, working together to continue the thriving and healthy school that is part of all of their lives. All of us who work in Blatch, students and staff alike, are valued and expected to contribute to the school and our community in order for every individual to achieve their full potential. If you are thinking of becoming a teacher, please see Our Community pages.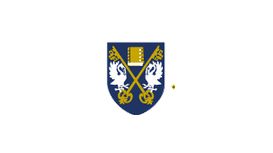 Brighton College
Brighton, East Sussex
South East England, BN2 0AL
Tel. 01273 704200

Brighton College is one of Britain's leading schools. Described as "Britain's most forward thinking school" by The Week, it was named UK Independent School of the Year 2013-14 at the Independent Schools Awards, having previously been awarded the coveted title of England's Independent School of the Year 2011-12 by The Sunday Times. Richard Cairns, Head Master, was named 'England's Headmaster of the Year' by Tatler magazine in September 2012.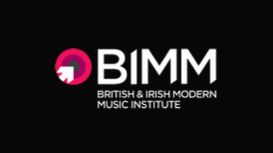 BIMM (British & Irish) Brighton Institute Of Modern Music
Brighton, East Sussex
South East England, BN2 1PF
Tel. 0844 264 6666

We offer a broad range of Higher and Further Education music courses - including BA Honours Degrees, nationally accredited Diplomas and Postgraduate Teaching Certificates. Our professional highly vocational and real-world courses include studies in guitar, bass, drums, vocals, songwriting, music production, music business and event management. The first BIMM college opened in 2001 in Brighton.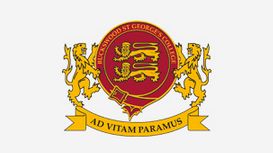 Buckswood St George's College
Hastings, East Sussex, South East England, TN34 1LY
Tel. 01424 813696

Hastings is the premier Cinque Port and is home to the largest beach-launched fishing fleet in Europe, a magnificent Old Town and the first castle that William the Conqueror built in England. The town has also played host to the likes of Lewis Carroll, Charles Dickens and Catherine Cookson. Hastings is now a large seaside town offering all the amenities that students want; shops, restaurants, cinemas, theatres, nightspots, supermarkets and the usual seaside attractions.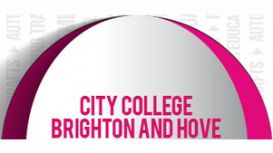 City College Brighton & Hove
Brighton, East Sussex
South East England, BN1 4FA
Tel. 01273 667788

With 13/14 success rates putting it in the top 15% highest achieving General FE and Tertiary colleges in the country for 16-18 learners at all levels and a 'Good with Outstanding Features' rating from Ofsted, City College promises an excellent learning experience in a friendly, supportive atmosphere with a great community spirit and superb facilities which re-create real working environments.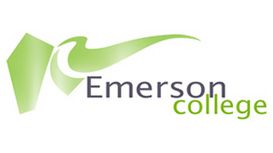 Emerson College
Forest Row, East Sussex
South East England, RH18 5JX
Tel. 01342 822238

Courses at Emerson encompass land-based studies, therapeutic education and the arts, set within a rich learning environment. Emerson's international community of students, staff and initiatives work collaboratively to discover truly human approaches that address global questions.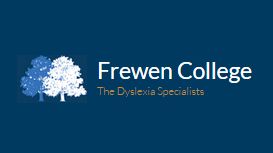 Frewen College
Rye, East Sussex
South East England, TN31 6NL
Tel. 01797 252494

The aim of the Sixth Form at Frewen is to offer a holistic education, providing support where needed, whilst encouraging each student's movement towards greater independence in preparation for higher education or adult working life. Our emphasis is on tailor-made teaching and learning through a personalised programme of study and support.

Hamilton Lodge School
Brighton
East Sussex
BN2 0LS

Tel. 01273 682362
admin@hamiltonlsc.co.uk

Hamilton Lodge is a Special School and College for Deaf Children with many pupils being week day boarders. Our students come from across the south and London, though some travel further. We are in Brighton within a ten minute walk to the sea in one direction, and the new South Downs National Park in another. We have excellent bus links to the train station and city centre.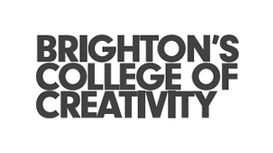 Hove College
Hove, East Sussex
South East England, BN3 3ER
Tel. 01273 772577
Founded in 1977, Hove College has successfully prepared thousands of individuals for rewarding careers in both the UK and worldwide - so much so that a great many of our students now come to us through recommendation. We specialise in cutting-edge 'new media' business and I.T. training built around skills that are in real demand in the commercial world. In this fast-moving sector Hove College training is a sure stepping-stone to success.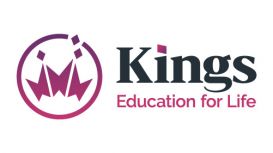 Kings Brighton
Brighton, East Sussex
South East England, BN1 4SB
Tel. 01273 443403
Kings Brighton is a modern independent college for ambitious students looking for a mature yet supportive learning environment and community in which they can express their own identity, explore their interests and achieve their ambitions. We support students to become responsible and independent learners, based on a mutual respect between staff and students. We provide a range of GCSE, A-level, Year 12 transfer, Art and Design Foundation and Easter revision programmes for day and boarding students. September and January start dates.
Lancing College Preparatory School
Hove, East Sussex
South East England, BN3 6LU
Tel. 01273 503452

The Admissions team here at the College are very aware that choosing a school is one of the most important decisions a parent will make and that the process is different for every family. Details are given in this area of the website about the various points of entry, the procedure and costs. Entry is usually either into the Third Form (Year 9) or the Lower Sixth (Year 12). In most years there are also a small number of places available for entry into the Fourth Form (Year 10).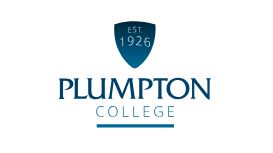 Plumpton College
Lewes, East Sussex
BN1 7JG
Tel. 01273 080454

The College specialises in providing a wide range of land-based courses in partnership with schools, for those in further education and for those in higher education. The College degree courses are provided in association with the University of Brighton. The College's main site is at Plumpton with out-centres at Netherfield (near Battle), Robertsbridge, Flimwell, Stanmer Park, Brighton and Snowdonia, North Wales.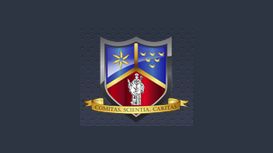 St Richard's Catholic College
Bexhill, East Sussex
South East England, TN40 1SE
Tel. 01424 731070

High expectations and a culture of support and encouragement enable each child to discover and develop his/her God-given talents. We also aim to provide a happy, caring and safe environment in which pupils can learn and develop into rounded, responsible and confident members of the community. We have high academic standards as our GCSE results testify. We expect our pupils to work hard, behave well, dress smartly and pursue excellence in all that they do inside and outside of the classroom.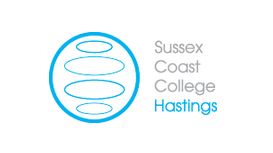 Sussex Coast College Hastings
Hastings, East Sussex
South East England, TN34 1BA
Tel. 01424 442222

Daniela Dürr left Staatl. Fachoberschule in Kitzingen, Germany to study her International Foundation Year (IFY) in Hastings this year, and completes the course in June. Sussex Coast College was the only College I could find on the Internet that allowed me to study business and programming as a combination. Now, it has given me a solid basis for studying at University and has helped me to improve my English at the same time.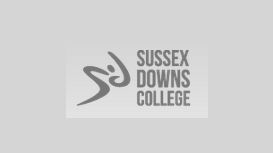 Sussex Downs College
Eastbourne, East Sussex
South East England, BN21 2UF
Tel. 01323 637637
Sussex Downs College is located in East Sussex; providing high quality education and training for almost half of the county's young people. With East Sussex County Council we are a co-sponsor of The Eastbourne Academy - an 11-16 academy which is rapidly raising standards and improving life chances for young people in the heart of Eastbourne.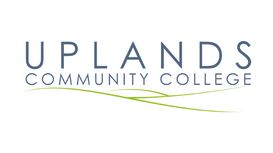 Uplands Community Technology College
Uplands Academy
Lower High Street, Wadhurst
East Sussex, TN5 6AZ
office@uplandscc.com
Tel. 01892 782135
https://www.uplands-academy.org/
We are seeking former students to get in touch and join our network. It doesn't matter when you completed your studies at Uplands, whether you're in further education or employment, whether you still live nearby or have moved further away, there are still ways you can get involved and we would love to keep in touch with you.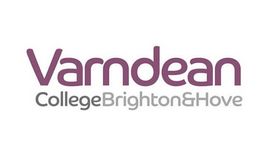 Varndean College
Brighton, East Sussex, South East England, BN1 6WQ
Tel. 01273 508011

Set in open green playing fields with direct views across Brighton to the sea, English Channel, Varndean College has room for you to develop your unique potential whilst making new friends. Students tell us that they choose to come to Varndean College because of the wide choice of courses and our consistently excellent results. They are particularly drawn to the College because of the beautiful setting and feeling of space.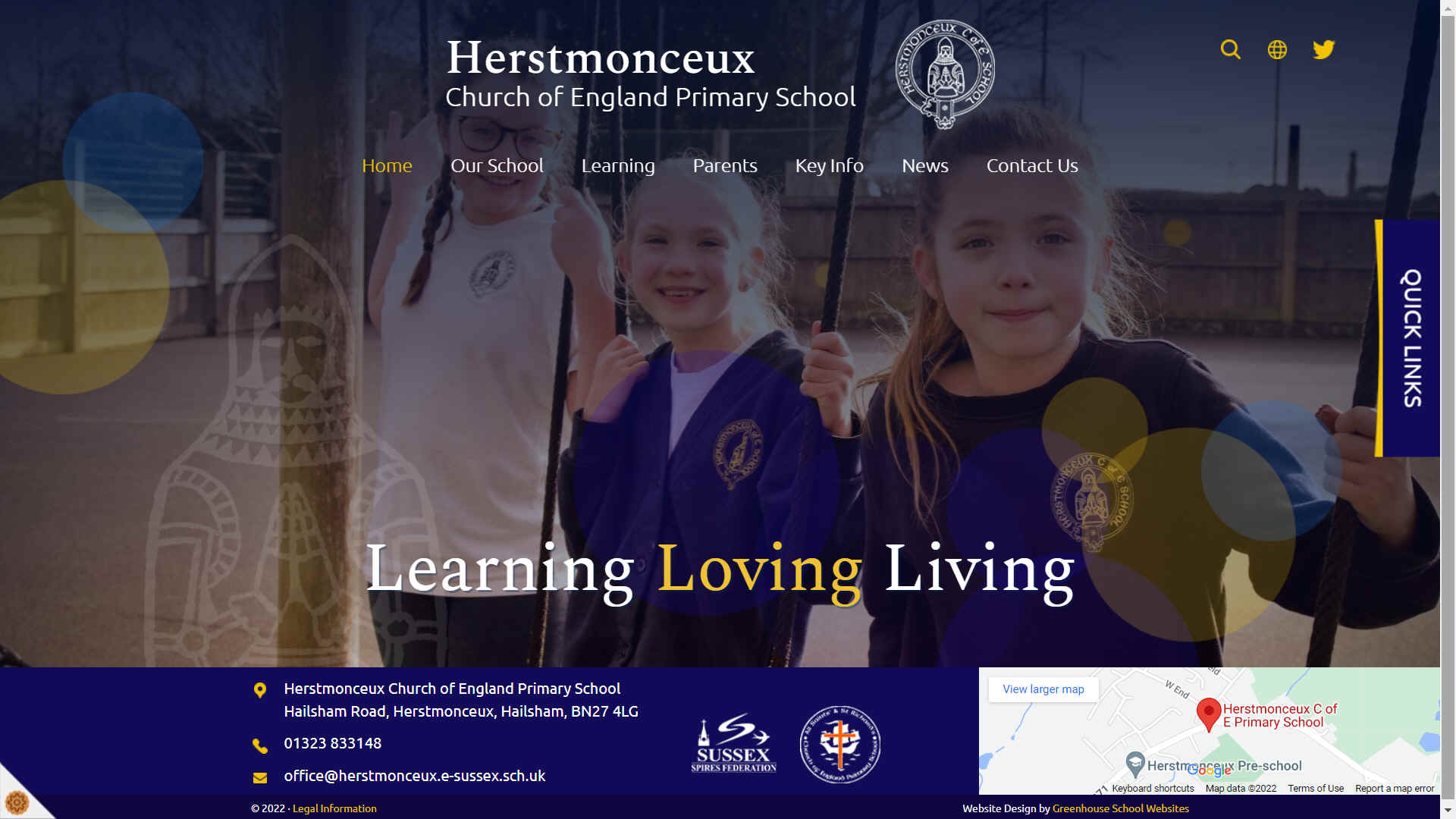 Many pupils from Herstmonceux Church of England Primary School, will attend Hailsham Community College

THERE ARE 36 SECONDARY SCHOOLS IN EAST SUSSEX - A - Z INDEX

Ark Alexandra Academy - Beacon Academy - Bexhill High Academy - Blatchington Mill School - Brighton Aldridge Community Academy - Cardinal Newman Catholic School - Causeway School - Cavendish School - Chailey School - Claverham Community College - Dorothy Stringer School - The Eastbourne Academy - Gildredge House Free School - Hailsham Community College - Hastings Academy - Heathfield Community College - Hove Park School - King's Academy Ringmer - King's School - Longhill High School - Patcham High School - Peacehaven Community School - Portslade Aldridge Community Academy - Priory School - Ratton School - Robertsbridge Community College - Rye College St Catherine's College - The St Leonards Academy - St Richard's Catholic College - Seaford Head School - Seahaven Academy - Uckfield College - Uplands Academy - Varndean School - Willingdon Community School


UNIVERSITIES IN EAST SX. BRIGHTON & SUSSEX
CONTACTS
..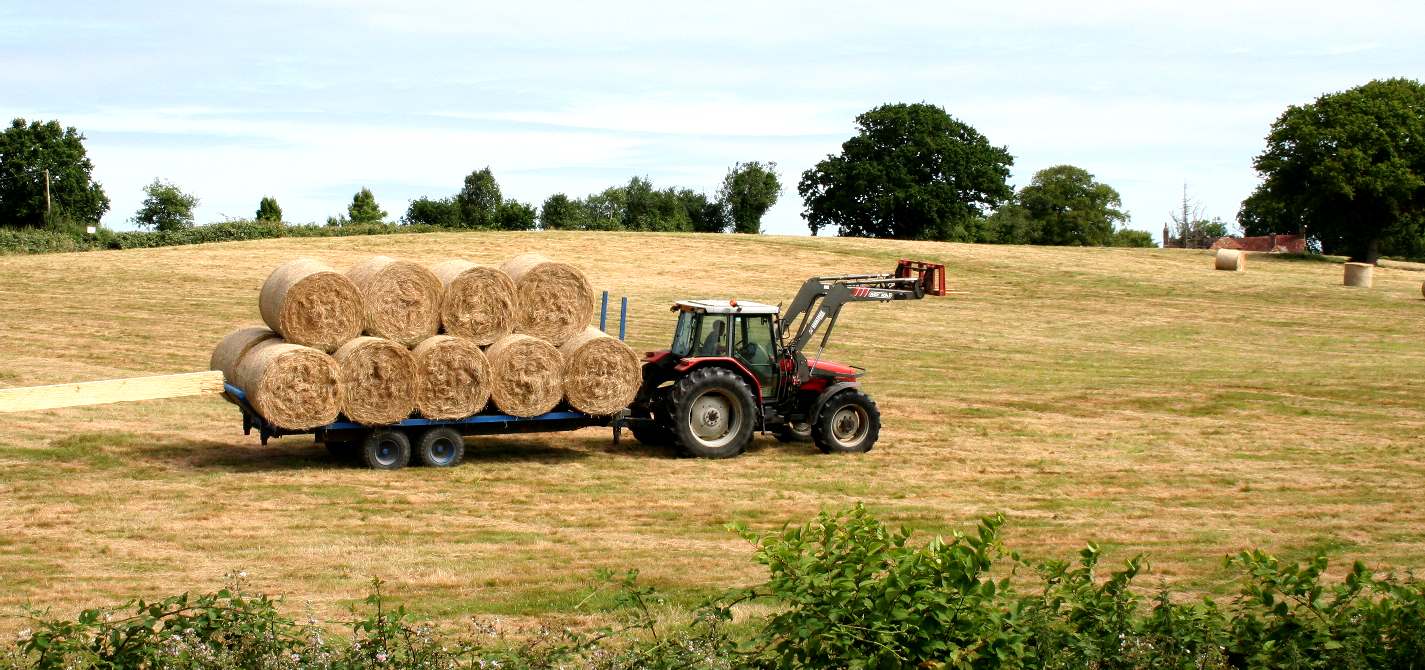 Farming in Sussex, growing food for self-sufficiency and to feed livestock, is the basis of a circular economy and the backbone of any nation. This picture is taken from Herstmonceux Museum, looking north, towards the village.
LINKS & REFERENCE
https://