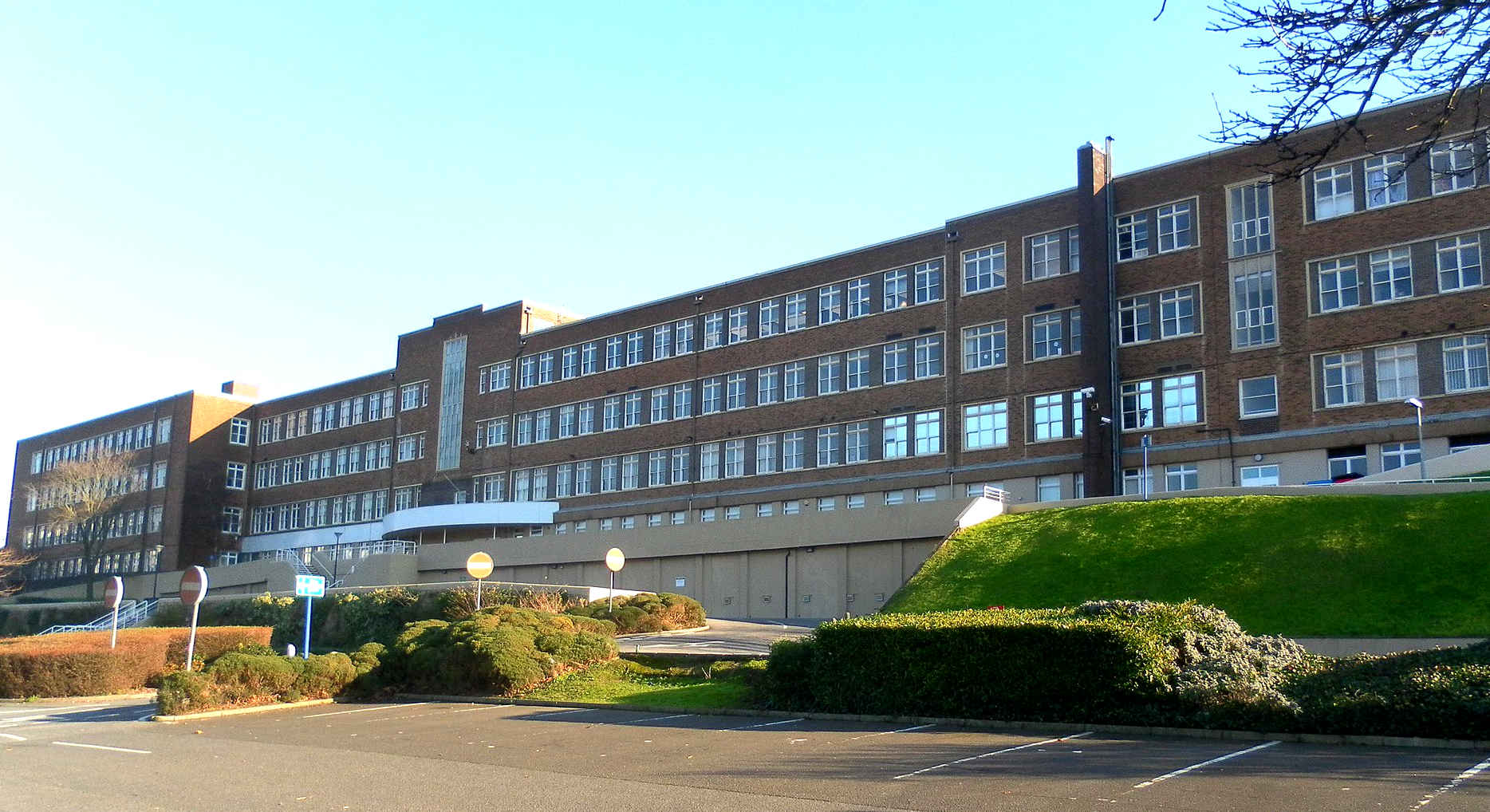 The University of Brighton is a public university based on four campuses in Brighton and Eastbourne on the south coast of England. Its roots can be traced back to 1858 when the Brighton School of Art was opened in the Royal Pavilion. It achieved university status in 1992.

The University focuses on practical, creative, and professional education, with the majority of degrees awarded also recognised by professional organisations or leading to professional qualifications. Subjects include pharmacy, engineering, ecology, computing, mathematics, architecture, geology, nursing, teaching, sport science, journalism, criminology and business. It has around 18,000 students and 2,400 staff. The QS World University Rankings places the university within the top 100 internationally for Art and Design.

In 2018, the University of Brighton gained a first class award in the People & Planet's University League table – UK universities ranked by environmental and ethical performance.

FALMER, BRIGHTON

The Falmer campus is approximately three miles from Brighton city centre. The School of Education, School of Humanities and Social Sciences, School of Sport and Health Sciences, Centre for Nursing and Midwifery Research, International Health Development and Research Centre, Social Science Policy and Research Centre, Education Research Centre, the Centre for Learning and Teaching and the Brighton and Sussex Medical School are all based on this campus.

Falmer railway station is immediately adjacent, as is the Falmer Stadium, home to Brighton & Hove Albion FC, which opened in 2011.

Facilities on the Falmer campus include a library, computer pool rooms, restaurant and cafe/bar, and the Students' Union[18] cafe, aka The Hive, and shop. Sports facilities on the campus include floodlit 3G AstroTurf pitch, netball and tennis courts, a sports centre with fitness suite, two activity studios and a sports hall with six badminton courts, and a new sports pavilion which opened in 2015

CITY, BRIGHTON

City campus in Brighton city centre is home to the University's School of Art and Media, (formerly the Faculty of Arts), the School of Humanities and Social Science, the University of Brighton gallery and Sallis Benney Theatre. The University's archives include the University of Brighton Design Archives, which houses collections from the Design Council and other British and global design organisations, and the moving image archive Screen Archive South East. Facilities include the specialist humanities, art and design library at St Peter's House, computer pool rooms, a media centre, a restaurant and cafe.

MOULSECOOMB, BRIGHTON

The Moulsecoomb campus is to the north of Brighton city centre on Lewes Road. Moulsecoomb railway station is nearby. It is the largest of the four campuses with over 8,000 students based there in the School of Applied Sciences, School of Architecture, Technology and Engineering and the School of Business and Law.

Teaching and learning resources include rapid prototyping and design equipment including 3D scanners, CNS lathes and laser cutters, clinical skills and molecular biology laboratories, specialist labs for structural dynamics, geotechnics, thermal dynamics, hydraulics and avionics, a flight simulator, real-time trading room, and architecture and interior architecture studios. Facilities include Aldrich Library, computer pool rooms, two restaurants and five cafes. The new advanced engineering building opened in September 2017, and Elm House opened in 2021.

The University of Brighton and Ricardo UK jointly opened the Sir Harry Ricardo Laboratories on 14 November 2006. The laboratories are one of the largest UK research teams dedicated to internal combustion engines, the development of laser-based measurement techniques, fundamental modelling and computational simulation.

The University of Brighton Students' Union has its main offices in Cockcroft Building.

EASTBOURNE

The Eastbourne campus is at the foot of the South Downs National Park, almost 3,000 students are based here.

Teaching and learning facilities at Eastbourne campus include exercise physiology laboratories, an environmental chamber, a human movement laboratory and the Leaf Hospital podiatry and physiotherapy clinic. Study facilities in Eastbourne include Queenwood library, computer pool rooms, a learning technologies suite, restaurants, and a Students' Union shop. Sports facilities include a 25-metre swimming pool, sports hall, artificial outdoor pitch and dance studio.

The University has confirmed it will close its Eastbourne sites before the start of the 2024/25 academic year.

LIBRARIES

The University has four libraries spread around its campuses.

- Aldrich Library (Moulsecoomb campus)
- Falmer Library
- Queenwood Library (Eastbourne campus)
- St. Peter's House Library (City campus)

Each library is typically open between 55 and 68 hours per week, including evenings and weekends.

ORGANISATION & ADMINISTRATION

The University has eight academic schools:

- School of Applied Sciences
- School of Architecture, Technology and Engineering
- School of Art and Media
- Brighton and Sussex Medical School – joint with University of Sussex
- School of Business and Law
- School of Education
- School of Humanities and Social Science
- School of Sport and Health Sciences
CONTACTS:
University of Brighton
Mithras House
Lewes Road
Brighton
East Sussex
BN2 4AT

Main switchboard 01273 600900
https://www.brighton.ac.uk/

COLLEGES IN EAST SUSSEX A - Z INDEX
SECONDARY SCHOOLS IN EAST SUSSEX - A - Z INDEX

Ark Alexandra Academy - Beacon Academy - Bexhill High Academy - Blatchington Mill School - Brighton Aldridge Community Academy - Cardinal Newman Catholic School - Causeway School - Cavendish School - Chailey School - Claverham Community College - Dorothy Stringer School - The Eastbourne Academy - Gildredge House Free School - Hailsham Community College - Hastings Academy - Heathfield Community College - Hove Park School - King's Academy Ringmer - King's School - Longhill High School - Patcham High School - Peacehaven Community School - Portslade Aldridge Community Academy - Priory School - Ratton School - Robertsbridge Community College - Rye College St Catherine's College - The St Leonards Academy - St Richard's Catholic College - Seaford Head School - Seahaven Academy - Uckfield College - Uplands Academy - Varndean School - Willingdon Community School

UNIVERSITIES: BRIGHTON & SUSSEX
EDUCATIONS LINKS: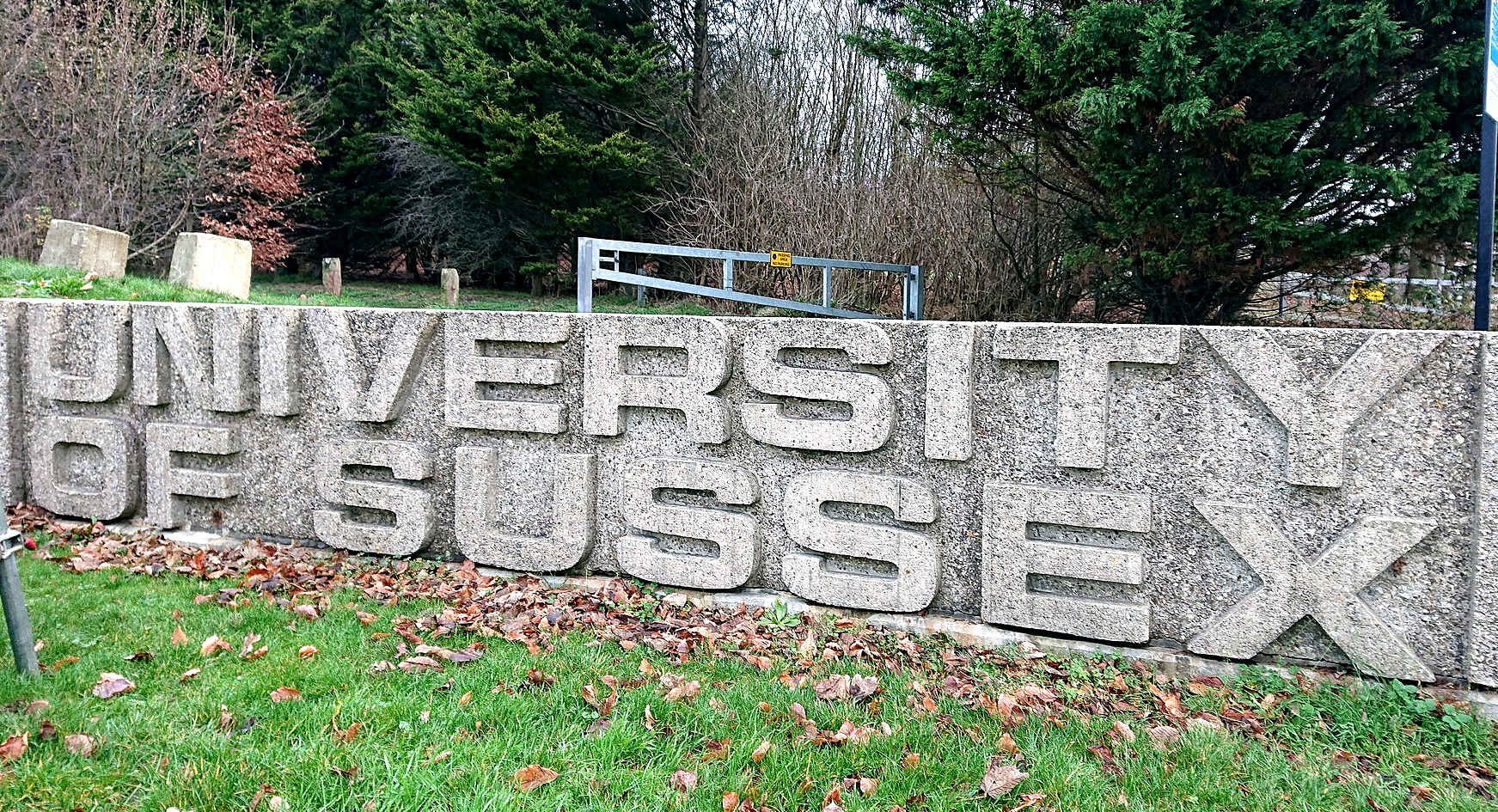 RARE SURVIVING TIMBER BUILDING - When Howard Carter discovered Tutankhamun's tomb in 1922, the dig was not much to look at. A lot of sand and a small entrance, amongst a desert of dunes. But once inside, the small chamber, the Egyptologist realised that the monument was intact. Hence was a treasure trove.
The old Generating Station in Lime Park, at Herstmonceux, is not of outstanding architectural design or construction (except for the use of redwood and extensive architrave). What is astonishing is that it remains extant, where other early electricity stations have been demolished by property developers, or rotted away.
Indeed, many former residents in Lime Park, and two recent newcomers, have not grasped that this is all that is left as evidence of our transition from coal, to electricity. It is believed to be the only example surviving anywhere on the planet of its kind, including load levelling via a giant battery store, comprising roughly half of the building, with substantial shelves where weighty lead-acid batteries were stored in glass containers, to power the whole village of Herstmonceux, and Lime Park estate, overnight.
The Trust that occupies the buildings, needs help to maintain this interesting industrial complex. The buildings have no reasonable or beneficial use, the local authority doing all they can to prevent conservation. Placing manifold obstacles in the way, where they should be helping those interested in restoring the historic asset, to achieve that ideal.
LINKS & REFERENCE
https://