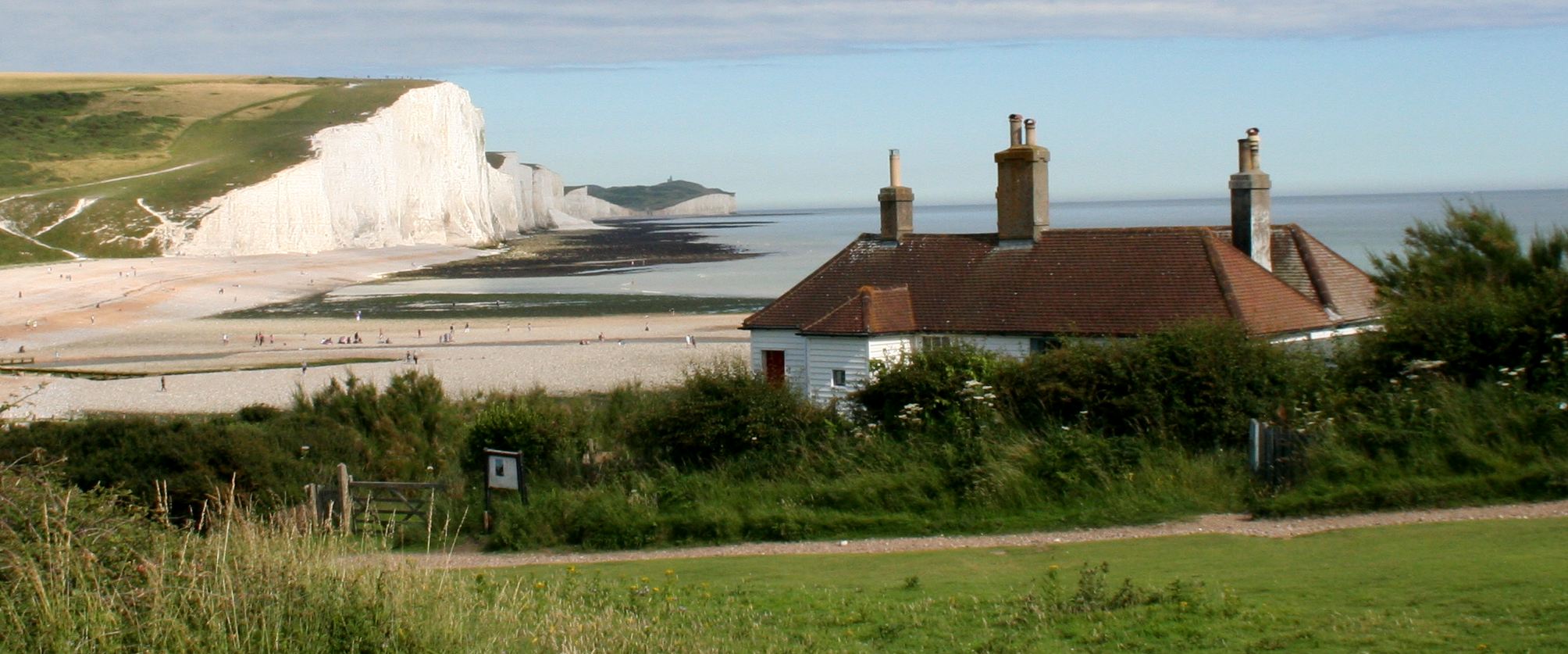 The coastguard cottages at Seaford Head, with Beachy Head in the distance
KEY FACTS

Eastbourne is the English Riviera, a sunny town packed full of hotels and bed & breakfast accommodation. This is an exceptionally clean coastal destination, with regular cleaning of plastic from parks and beaches.
There are also Refill water stations around the town, to help reduce single use plastic pollution.
The area is a Mecca for retirees and foreign students, who come to learn how to speak English.
The most famous landmark is the Pier, presently under the ownership of entrepreneur Sheikh Abid Gulzar.
International Lawn Tennis in Eastbourne attracts 55,000 visitors annually and is televised.

The Eastbourne Tennis Tournament has seen winners like Novak Djokavic, Martina Navratilova, Serena Williams, Caroline Wozniaki, Kim Clijsters, and Andy Roddick. Eastbourne Lawn Tennis is like Wimbledon 50 years ago; intimate, laid back and relaxed.

According to the Met Office, Eastbourne is the sunniest place in the UK.

Eastbourne has the UK's only 5* seaside hotel – the much loved Grand Hotel.

The town has the the UK's busiest Bandstand.

Sovereign Harbour is Europe's largest man-made marina.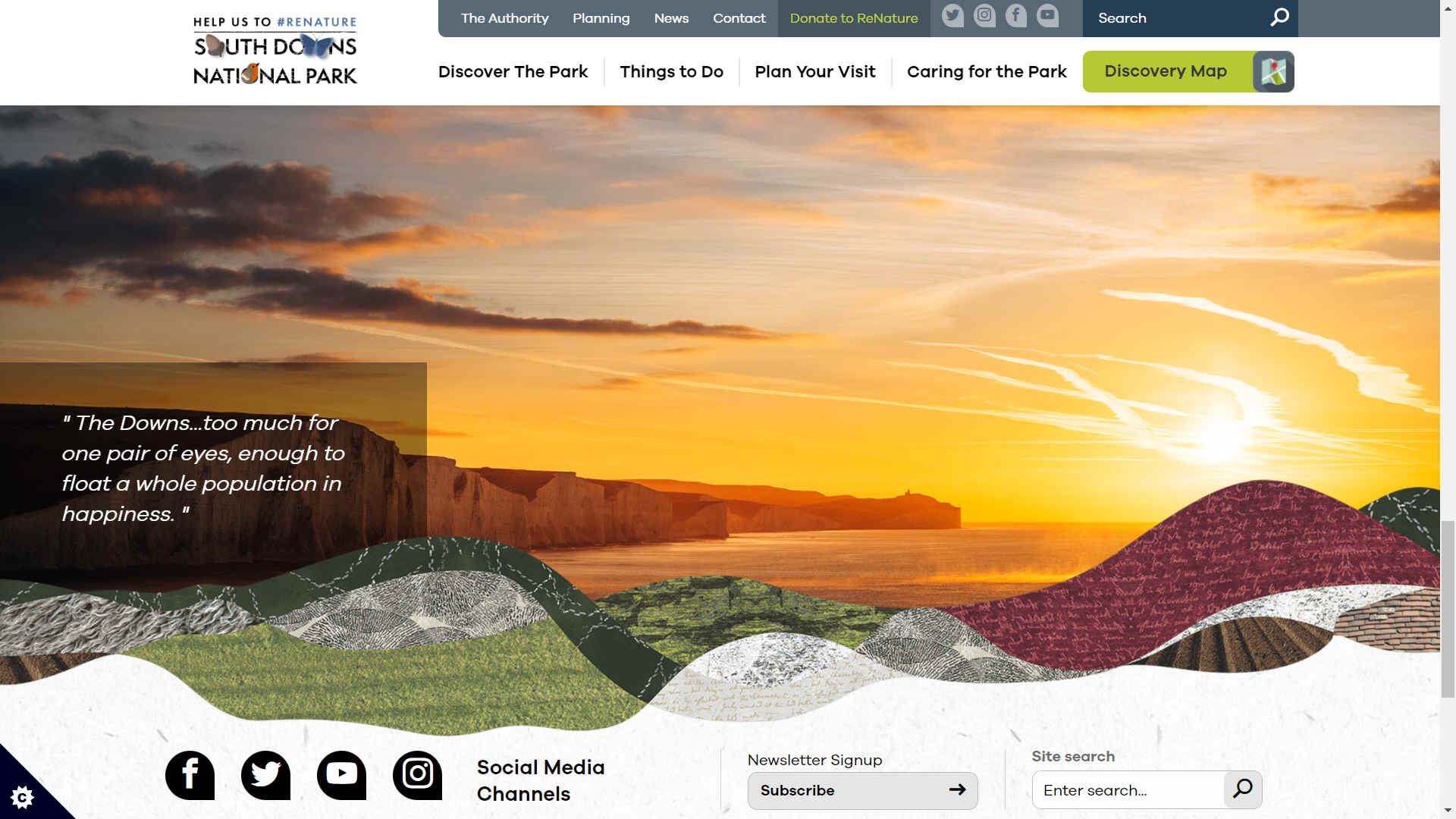 LINKS & REFERENCE
https://www.southdowns.gov.uk/