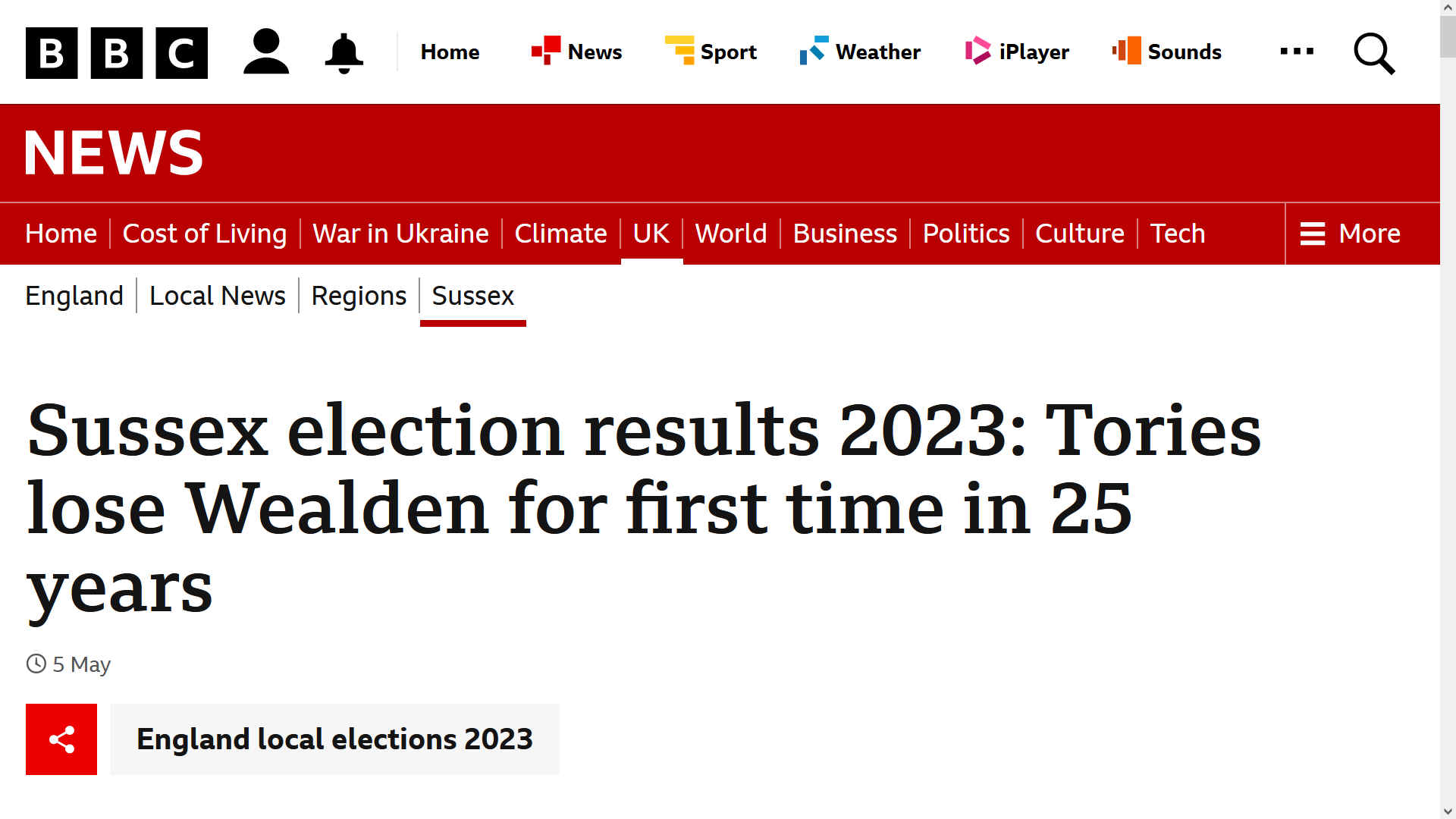 We are hopeful that with a change of heart in the Wealden District that policies which have driven the planet to the brink in terms of global warming, acid oceans, desertification, and a failure to accord heritage assets beneficial uses to offset routine maintenance costs, may now become priority areas, in line with economic policies to get make this country fiscally solid - after years of irresponsible borrowing and overspending by the 'Con'servatives. Leading to the £2.7 trillion pounds of debt, that nobody in their right mind would have contracted for. A breach of trust that breaks all bargains with the Tories, tall stories and 'Con' party. Boris Johnson being the most recent lead conman.
The problem being that when in power, Labour also borrowed mounds of cash to keep election promises, hence their policies need a heck of a lot of work if they are to be seen as a party with solutions. The Green Party and LibDems might make a good alliance, supported by Independent candidates. We need an end to corruption in politics. Total transparency on income and expenditure. No work outside of politics, such as consultancies on the side, which have the effect of fostering fossil fuels like oil, petroleum and diesel. When there is ample renewable resources to make the UK a net energy exporter. And, where are all the charging points for EV's? We could all be running our ICE's on green methanol, produced from green hydrogen, using the petrol tanks already installed in service stations. But of course, politicians pander to the oil giants, instead of boldly forging ahead for a brighter future.
We also need affordable homes. Land should be made available for those who want to install flat-packs cabins and the like. No services are needed in the modern age of self-sufficiency. Low cost housing would help to ease the cost of living crisis. And keep money from landlord rental companies, in the UK economy. Rather than spirited overseas. Leaving us with happier, healthier citizens.
BBC 5 MAY 2023 - SUSSEX ELECTION RESULTS 2023: TORIES LOSE WEALDEN FOR FIRST TIME IN 25 YEARS

The Conservative Party has lost control of Wealden District Council for the first time in 25 years.

The Tories' misery in Wealden was compounded with Labour winning its first seat on the council since it was set up half a century ago. [The BBC seem to have forgotten that the Green Party and Independent members also increased their seats significantly]

Horsham has also changed hands, going from Conservative to Liberal Democrat control after the Tories lost 21 seats.

The Conservatives also saw poor results in Chichester, while Labour took control of Brighton and Hove.

In Worthing, Labour - who were already the largest party - took three seats from the Tories.

Another Labour-run authority, Crawley, saw the the Conservatives lose one seat to Labour. The Tories also lost four seats in Rother, which remains without an overall majority.

Meanwhile, the Liberal Democrats gained an extra seat on Eastbourne Borough Council, bringing their total to 19 seats, compared to the Conservatives' eight.

They also gained control of Chichester, which had no overall control in 2019. In Lewes, the Conservatives lost all of their 19 seats but the council stayed under no overall control.

In Horsham, previously considered a safe council for the Tories, the Conservative leader of the council Claire Vickers lost her seat to the Liberal Democrats.

She blamed her loss on voters' being disaffected with central government.

Peter Kyle, Labour MP for Hove and Portslade, told Ben Weisz, political reporter for BBC Radio Sussex: "Nowhere is out of bounds for the Labour Party in the South East."

His party gained control of Brighton and Hove, which previously had no overall majority.

In a tweet, Beccy Cooper, the leader of Worthing Borough Council, thanked local residents for the election result.

"Fantastic to hold all our seats and to gain an additional fabulous councillor in Castle Ward," she said.

ANALYSIS

The last time anyone had a majority in Brighton and Hove (admittedly under a different electoral map), Fatboy Slim was number one.

But right here, right now, Labour have done it again, by squeezing votes from the Tories and the Greens, building a solid majority that should see out the next four years.

The party also strengthened its hold on Crawley and Worthing.

But some of Sussex's other results are even more striking. The Tories failed to regain Rother, lost control of Wealden, and the Lib Dems gained Chichester and Horsham.

That's not to say voters have completely rejected the Conservatives - they've gained some wards along the coast too. But broadly this has been a disaster for the party - which was completely wiped out in Lewes.

Local Conservatives blamed the national party's travails - others simply shrugged. "That's politics", one councillor told me, after she lost the seat she'd held for 24 years.

For the Tories, the soul searching begins now.

By Ben Weisz, BBC Radio Sussex political reporter, in Brighton
https://www.bbc.co.uk/news/uk-england-sussex-65495610
https://www.bbc.co.uk/news/uk-england-sussex-65495610

The NHS is set to implement a change from May 15, it has been confirmed, weeks after it was announced that the 8am appointment scramble would be scrapped.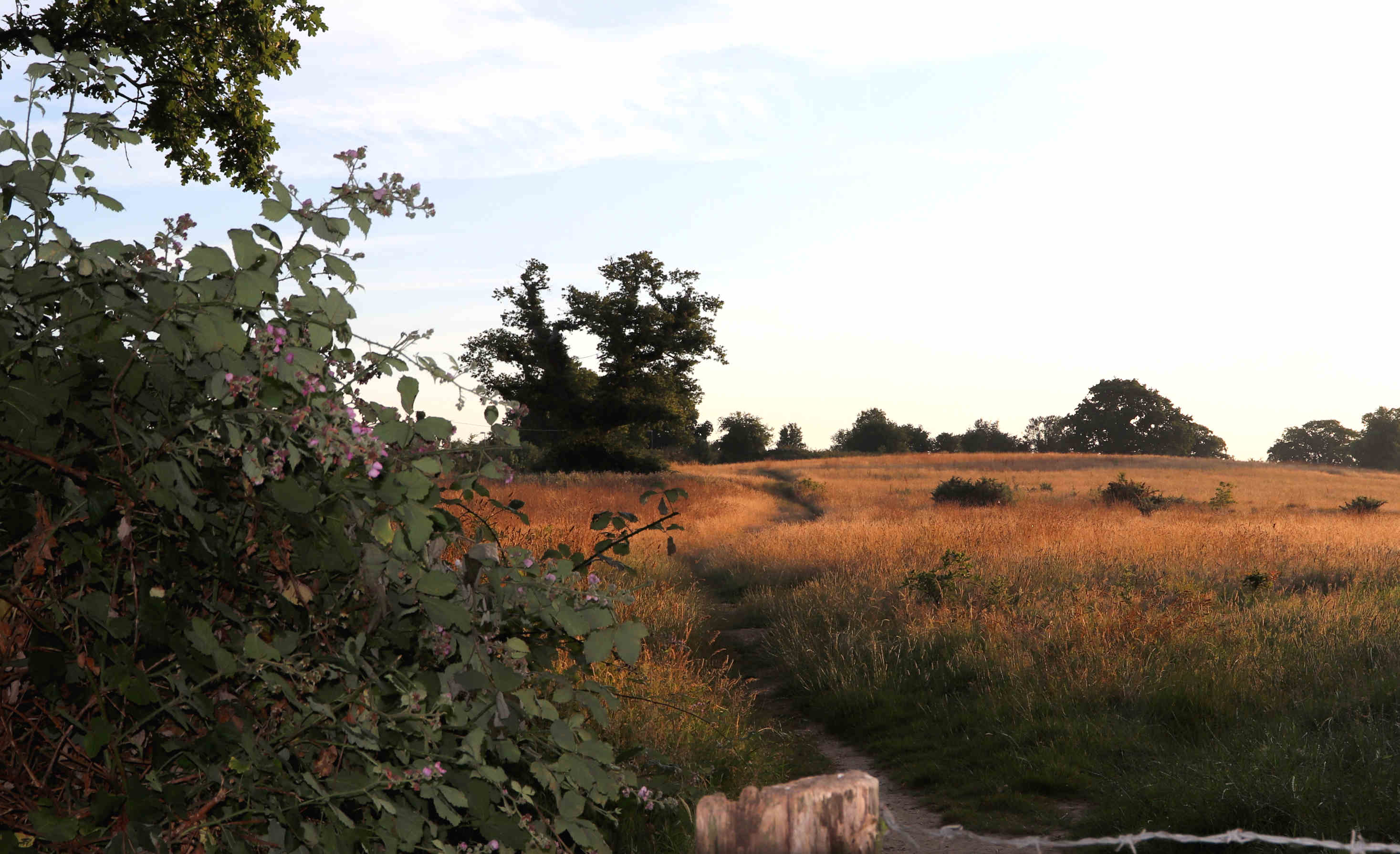 PUBLIC FOOTPATHS - Essential for healthy living, is space to roam and experience nature. This is one of the well trodden footpaths in the field adjacent to the old Generating Station at Herstmonceux. Why would anyone want to build on this? Money! Why would anyone allow buildings on this? Greed!