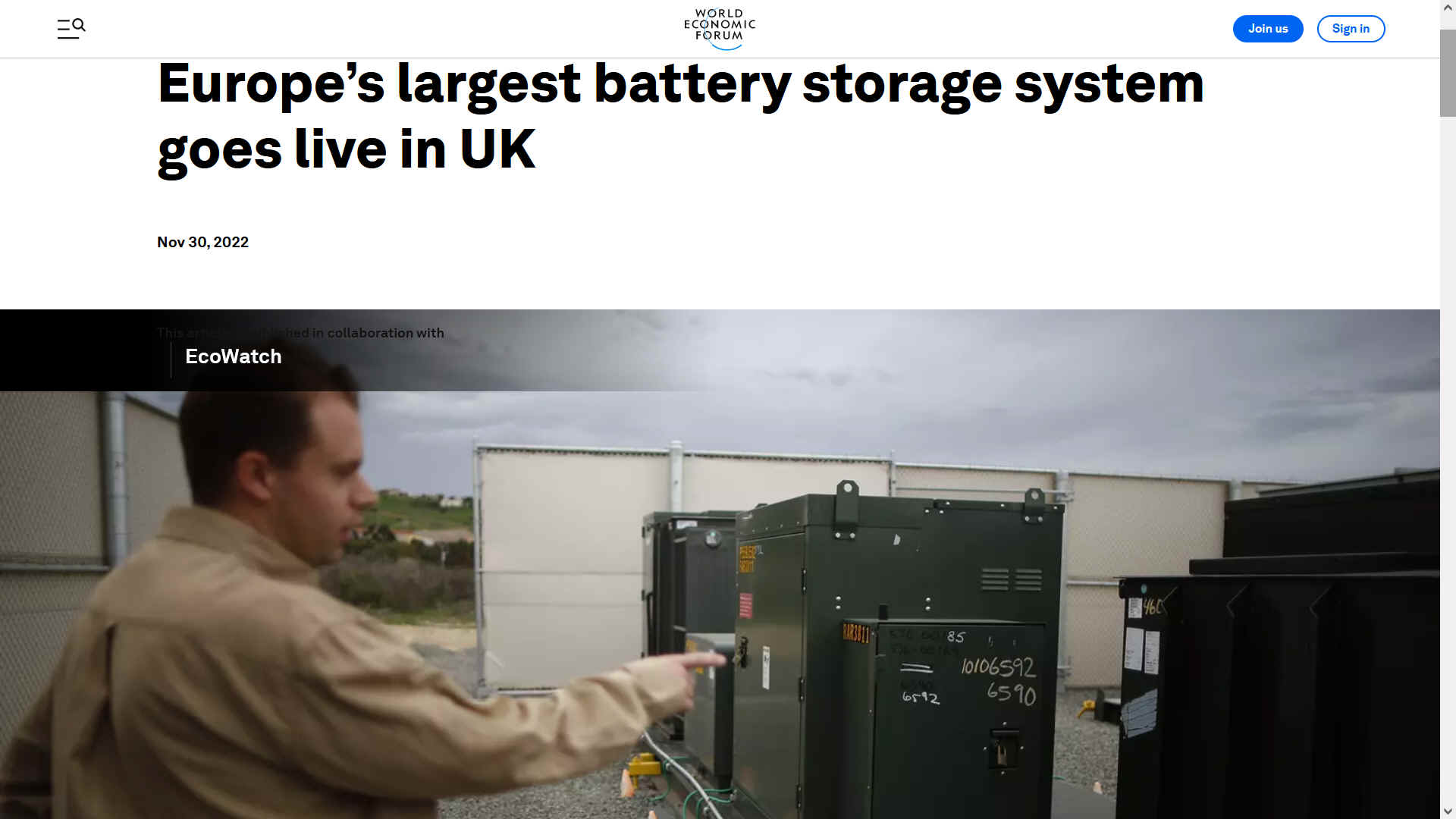 Where Pillsford went live in 2022 in East Yorkshire, another battery store in Ninfield in East Sussex is limbering up to connect to the Grid. RWE in Germany is also in on the action, with their 220MW plants in Neurath and Hamm, potentially taking the record from the UK, for the largest in Europe.
WE FORUM UK 30 NOVEMBER 2022 - EUROPE'S LARGEST BATTERY STORAGE SYSTEM GOES LIVE IN THE UK

- The largest battery storage system on the European continent has gone live in East Yorkshire.
- It can store enough energy to power around 300,000 homes for two hours, says Harmony Energy, the company behind the project.
- The renewable energy tech expert believes the system will play a major role in the net-zero transition, ensuring the future security of the UK's energy supply and reducing its reliance on foreign gas imports. [Though, not on imported lithium products, mostly made in China.]
- Energy storage projects are essential for transitioning Europe away from fossil fuels as it works to prevent the worst impacts of the climate crisis.
As the UK braces for the first full winter since Russia's invasion of Ukraine sparked a global energy crisis, it will have a little extra help.
The largest battery storage system on the European continent went live in East Yorkshire on Monday, as Harmony Energy — the company behind the project — announced.
"Battery energy storage systems are essential to unlocking the full potential of renewable energy in the UK, and we hope this particular one highlights Yorkshire as a leader in green energy solutions," Harmony Energy Director Peter Kavanagh said in a statement. "These projects are not supported by taxpayer subsidy and will play a major role in contributing to the Net Zero transition, as well as ensuring the future security of the UK's energy supply and reduced reliance on foreign gas imports."
Battery systems like this one work by storing the energy generated by renewable sources like solar and wind, BBC News explained. When the grid experiences high demand, the stored energy can be directed towards homes and businesses. This particular facility can store 196 megawatt hours MWh of electricity per cycle, which is enough to power around 300,000 homes for two hours, Harmony Energy said. The company said it was the biggest such battery in Europe by MWh.
The so-called Pillswood project was first scheduled to go live over two phases in December 2022 and March 2023, but this was brought forward to help the UK's National Grid in the midst of an ongoing energy crisis that could get more challenging during the winter.

"Due to the war in Ukraine and gas shortages in Europe, there is a significant risk that gas shortages could occur during the winter 2022-23 in Great Britain. As a result, there is a possibility that Great Britain could enter into a gas supply emergency," UK energy regulator Ofgem warned in October, as BBC News reported at the time.

The UK gets 40 to 60 percent of its electricity from gas, and it's not certain whether a shortage would lead to blackouts or energy rationing.

"All stakeholders have recognised the importance of achieving energisation for this project ahead of winter, and we would like to thank Tesla, G2 Energy and Northern Powergrid for their efforts in delivering the project ahead of schedule despite a very challenging geopolitical and global supply chain environment," Kavanagh said in a statement.

The station uses a Tesla two-hour Megapack system, and the company also managed the construction and will be operated it through its algorithmic trading platform Autobidder. The Pillswood project is located next to the National Grid's Creyke Beck substation near Hull. This substation will also be the first stop for the energy from Dogger Bank, the world's largest offshore wind farm slated to go live in the North Sea this decade, BBC News reported. Its first phase will launch in summer of 2023, Harmony Energy said.

Energy storage projects like Pillswood are essential for transitioning Europe away from fossil fuels as it works to prevent the worst impacts of the climate crisis, since they can fill in the gaps in energy generation from weather-dependent technologies like wind and solar, TNW noted. The European Association for Storage of Energy (EASE) calculated that the EU needed to store around 200 gigawatts (GW) by 2030 and 600 GW by 2050.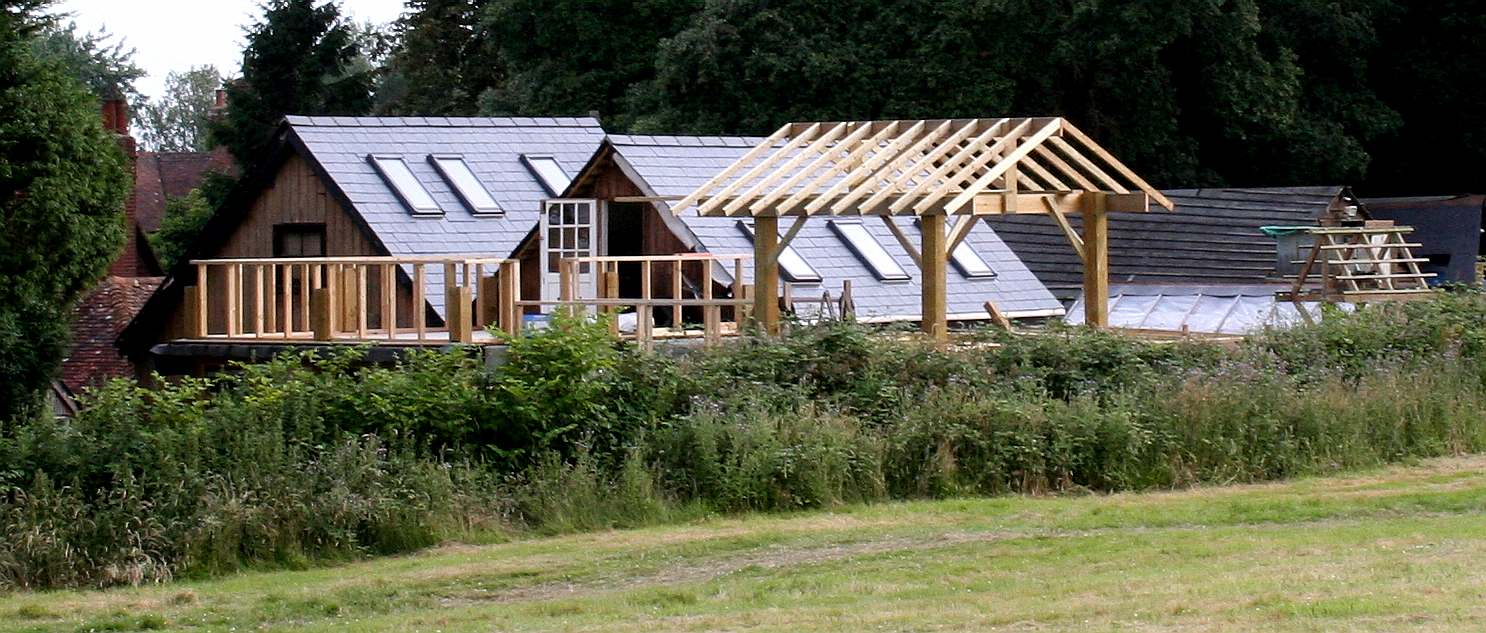 LAST SURVIVING - HISTORIC GEM & POTENTIAL STAR ATTRACTION - Archaeologically, the old Generating Works in Lime Park, is arguably, the most important building in the village, because it is the only surviving example of coal powered, early public supply, in the whole world. Heritage assets are places that tourists like to visit. With the character of Herstmonceux rapidly reducing to anonymity, historic landmarks add interest to the locality - that are few and far between. Some may make it as a UNESCO World Heritage Site.
Saved from collapse in 1981, this unassuming complex saw the beginning of the new age of electricity at the turn of the last century. In 1900, the only people who could afford Thomas Edison's 'EdiSwan' light bulbs were wealthy landowners. Even then, only a very few could afford batteries to store power. But in Herstmonceux, they had a massive energy store, with a whole unit full of lead plate batteries on shelves, crammed to ceiling height with huge glass cases filled with gallons of sulfuric acid. This is the very first electricity distribution load-levelling arrangement, and the only example surviving anywhere in the world. The picture above is thought to be of the building around 2017. Over the intervening years coal and glass have been dug up all over the site, confirming that when decommissioned, the batteries were sometimes smashed and buried on site. Conservation work continues with the reinstatement of the north wing, a section partly removed and partly collapsed before WWII - not visible in this picture. Interestingly, RWE in Germany are now building giant battery stores (220MW) to stabilize their grids against solar and wind energy spikes. The concept is the same as begun here in this humble building around C. 1900.
THE NATIONAL GRID & STABILISATION
National Grid plc identified the south of the UK as an area which requires more grid stabilisation due to the amount of renewable energy being generated. Located south of the existing Ninfield National Grid Substation, the proposed Greener Grid Park is a vital project that will help the UK achieve its target of zero carbon emissions by 2050. The close proximity to the substation avoids lengthy transmission cables, and ensures efficient connection to the grid whilst minimizing disturbance and cost. The Ninfield project does not rely on any nearby electricity generating projects (Solar, Wind etc) to operate.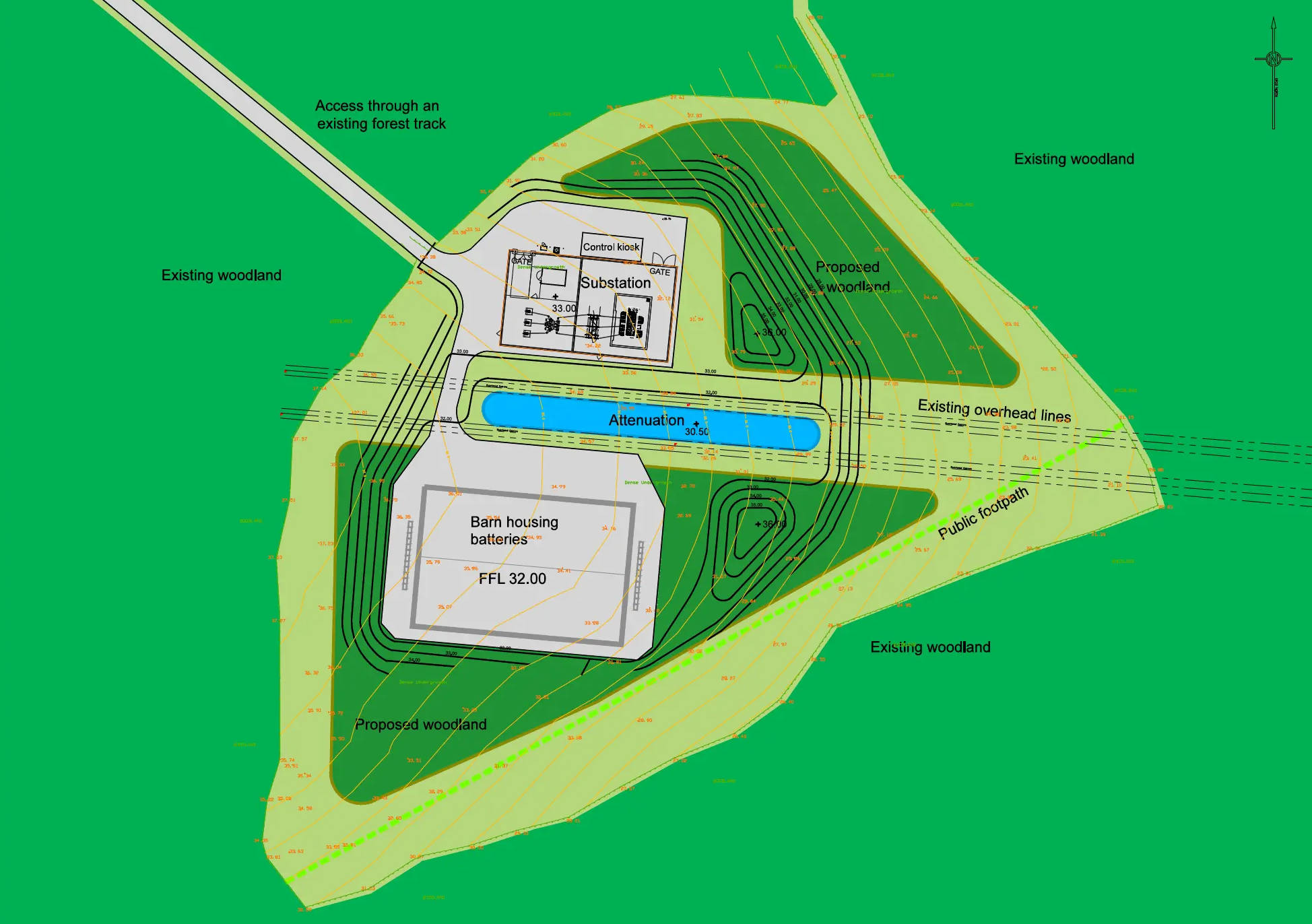 Such developments will not only be able to facilitate batteries but also Energy Management Systems which will provide stable power the National Grid.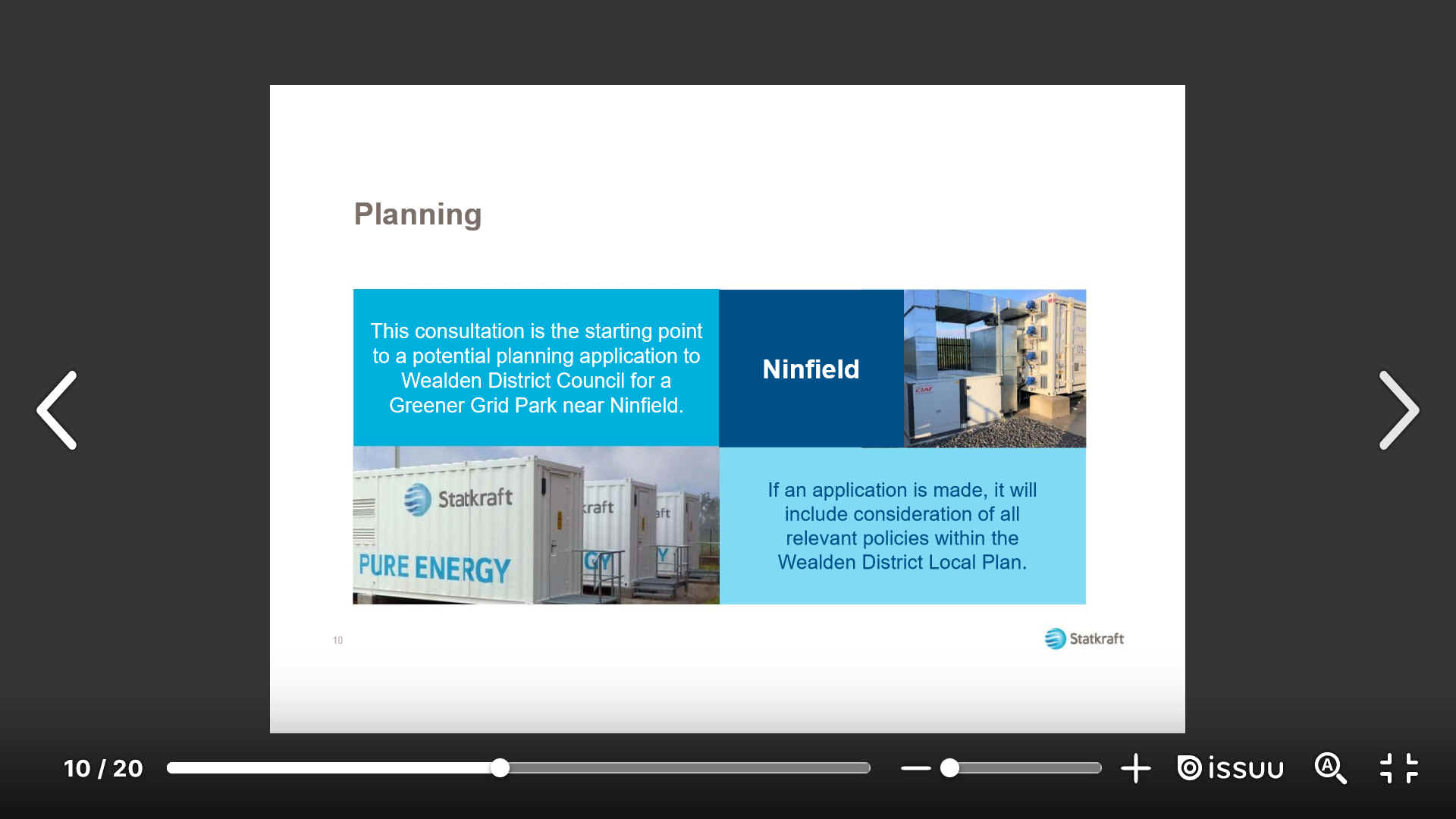 WHAT IS BATTERY STORAGE?

Battery storage technologies are essential to speeding up the replacement of fossil fuels with renewable energy. Battery storage systems will play an increasingly pivotal role between green energy supplies and responding to electricity demands.

Battery storage, or battery energy storage systems (BESS), are devices that enable energy from renewables, like solar and wind, to be stored and then released when the power is needed most.

Lithium-ion batteries, which are used in mobile phones and electric cars, are currently the dominant storage technology for large scale plants to help electricity grids ensure a reliable supply of renewable energy. We've begun deploying this technology with heavier equipment, working with Viridi Parente – a company that makes battery storage systems for industrial, commercial and residential buildings.

Why is battery storage important and what are its benefits?

Battery storage technology has a key part to play in ensuring homes and businesses can be powered by green energy, even when the sun isn't shining or the wind has stopped blowing.

For example, the UK has the largest installed capacity of offshore wind in the world, but the ability to capture this energy and purposefully deploy it can increase the value of this clean energy; by increasing production and potentially reducing costs.

Every day engineers at National Grid and electricity grids worldwide must match supply with demand. Managing these peaks and troughs becomes more challenging when the target is to achieve net zero carbon production. Fossil-fuel fired plants have traditionally been used to manage these peaks and troughs, but battery energy storage facilities can replace a portion of these so-called peaking power generators over time.

The UK government estimates technologies like battery storage systems – supporting the integration of more low-carbon power, heat and transport technologies – could save the UK energy system up to £40 billion ($48 billion) by 2050, ultimately reducing people's energy bills.

Prescott Hartshorne, a Director at National Grid Ventures in the US, says: "Storage enables further renewable generation, both from an operational and reliability perspective. It's also a key piece of our utility customers' ongoing evolution and transition to renewables."

How exactly does a battery storage system work?

Battery energy storage systems are considerably more advanced than the batteries you keep in your kitchen drawer or insert in your children's toys. A battery storage system can be charged by electricity generated from renewable energy, like wind and solar power.

Intelligent battery software uses algorithms to coordinate energy production and computerised control systems are used to decide when to store energy or to release it to the grid. Energy is released from the battery storage system during times of peak demand, keeping costs down and electricity flowing.

This article is concerned with large-scale battery storage systems, but domestic energy storage systems work on the same principles.

What renewable energy storage systems are being developed?

Storage of renewable energy requires low-cost technologies that have long lives – charging and discharging thousands of times – are safe and can store enough energy cost effectively to match demand.

Lithium-ion batteries were developed by a British scientist in the 1970s and were first used commercially by Sony in 1991, for the company's handheld video recorder. While they're currently the most economically viable energy storage solution, there are a number of other technologies for battery storage currently being developed. These include:

Compressed air energy storage: With these systems, generally located in large chambers, surplus power is used to compress air and then store it. When energy is needed, the compressed air is released and passes through an air turbine to generate electricity.

Mechanical gravity energy storage: One example of this type of system is when energy is used to lift concrete blocks up a tower. When the energy is needed, the concrete blocks are lowered back down, generating electricity using the pull of gravity.

Flow batteries: In these batteries, which are essentially rechargeable fuel cells, chemical energy is provided by two chemical components dissolved in liquids contained within the system and separated by a membrane.

Prescott Hartshorne says: "The next decade will be big for energy storage in general and for batteries in particular. It will be an important proving time for batteries and for other technologies."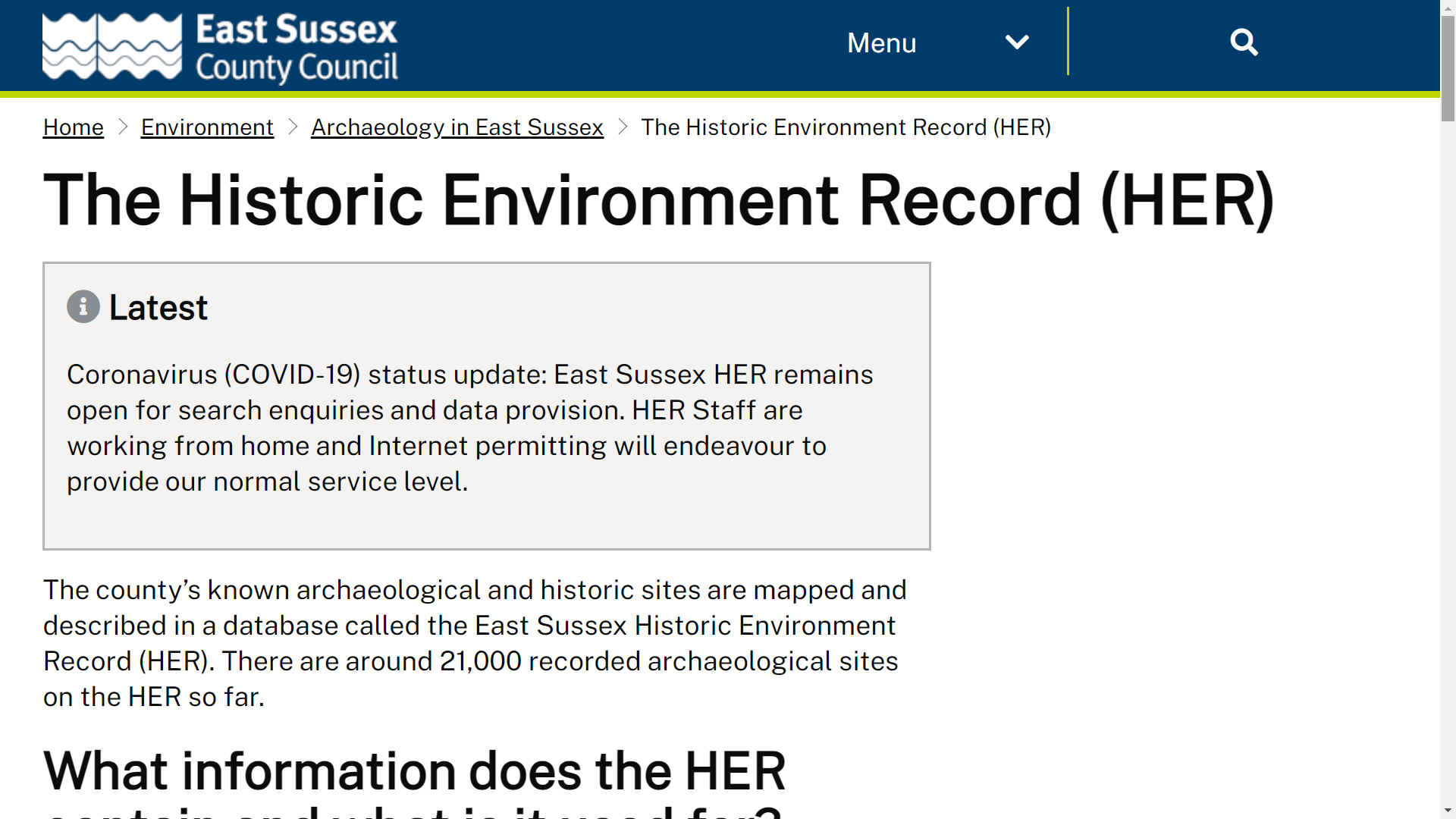 C. 1900 & 2023 - Probably the first, and the only surviving electricity generating station in the world from C. 1900, is Herstmonceux Museum in East Sussex England. It is thought that batteries will be an intermediate stage in the transition from fossil fuels to green energy, with hydrogen being the energy carrier of the future, as per Jules Verne's prediction in 1874. While Tesla is importing cells that are made in China, from lithium that will be in short supply, and is needed for vehicle electrification, it is thought that there will not be enough lithium to go around, but that hydrogen as a gas and as the compounds ammonia and methanol, has no such technology limitations.
ABOUT THE WEC
The World Economic Forum is the International Organization for Public-Private Cooperation.

The Forum strives to model world-class corporate governance, where values are as important as rules. Legitimacy, accountability, transparency and concerted action are the guiding principles of the Forum.
Our Leadership

The Forum is chaired by Founder and Executive Chairman Professor Klaus Schwab. It's guided by a Board of Trustees, exceptional individuals who act as guardians of its mission and values, and oversee the Forum's work in promoting true global citizenship.

The Board of Trustees comprises outstanding leaders from business, politics, academia and civil society. In their work on the Board, members do not represent any personal or professional interests. To reflect the Board's multistakeholder status, its membership is divided equally between representatives of the business community and leaders from international organizations and civil society.

The Managing Board, chaired by the Forum's President, Børge Brende, acts as the executive body of the World Economic Forum. It ensures that activities fulfill the mission of the Forum and acts as its representative to outside parties.

The Managing Board has a collective executive responsibility for the Forum and reports to the Board of Trustees.
LINKS & REFERENCE
https://www.weforum.org/agenda/2022/11/europe-battery-storage-system-live-uk-energy/
https://www.weforum.org/agenda/2022/11/europe-battery-storage-system-live-uk-energy/