MANOR HOUSE - Lime Park benefited by a large manor house, a stables, market garden, twin-wells, and electricity from a generating station in the grounds - that also sold power to the nearby village of Herstmonceux. The Baron Karl von Roemer and his family benefited from a full staff to help run his estate.


According to Seeboard magazine, October 1970 edition, electricity came to the Weald in a not very rational pattern because there were several small undertakings, if one counts the private ones, without large-scale generation resources under their own control.

Nevertheless, the pioneering work was carried on, and now that our Weald district has been largely absorbed by the new Tunbridge Wells district, it is fitting that we should put on record something about the history and achievements of those independents who kick-started the industry, in spite of technical and legal adversity.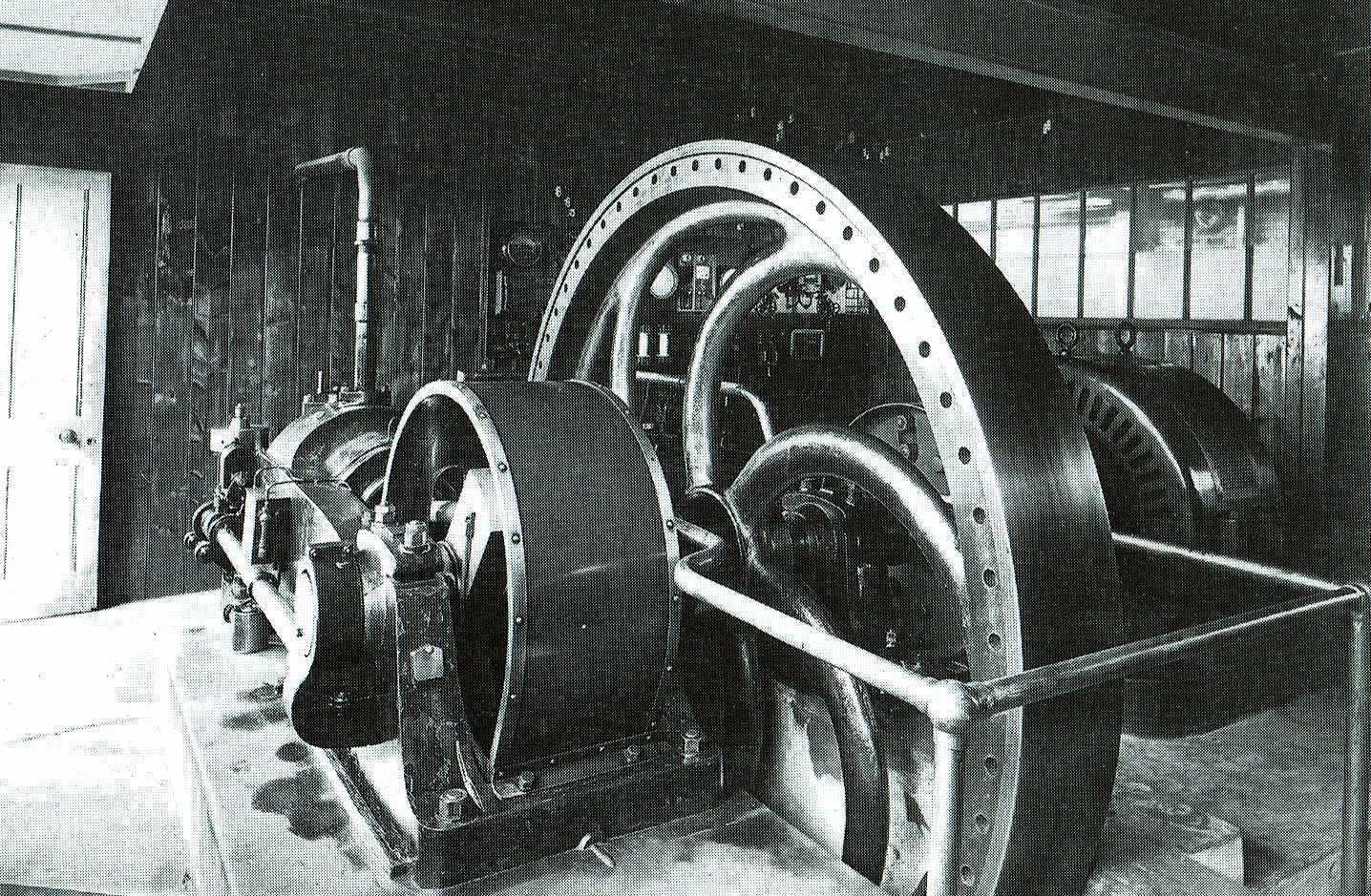 GENERATION GAP - Lime Park is now more famous for the work of Charles de Roemer, who brought electricity to Herstmonceux via the development of his Generating Station, in the most efficient form, powered by a 39 horsepower National, gas engine, as seen in the picture above. While Barness von Roemer was alive, guests to the Park included: Lady and Lord Gage from Firle Place, Lady and Lord Shawcross (famous for the Nazi war trials) from East Dean, and Lady and Lord Hailsham ( first wife).
It is interesting to note that when this part of the area was developed, a small non-statutory undertaking was taken over at Herstmonceux. A Mr. Charles de Roemer, of Lime House, operated a three-wire 220/110v D/C system in the village. His generating station at Lime House comprised a Crompton D/C generator driven by an oil engine,* and a battery for offpeak periods. Distribution was by means of a single-core paper-insulated, armoured, three-wire 0.10x0.05x0.10 sq.in. mains.

All the underground services were terminated in weather-tight cut-outs on the outside of consumers' premises. As the mains were laid in 1908, the system was very advanced for its day and age.

This little undertaking was closed down in about 1930, and it is alleged that it was recommissioned six months before the Weald company brought a supply to Herstmonceux in order that the owner could obtain compensation.
* There was a smaller concrete base with a flywheel scallop in the third range of the generating complex at Herstmonceux that could have mounted a diesel genset. The main generator was a gas engine, evidenced by the coal bunkers and pyrolysis chamber dug up on site, coupled with the fact that Charles de Roemer had installed a duplicate installation at his airplane factory in Eastbourne, with a superb photograph of that engine, the footprint of which matches that in the second range in Lime Park. More investigation of the site will be necessary to catalogue and fully understand how the complex developed over the years. We know there was also an ice-making plant in the second range, from the instructions to the operating engineer dated 1911.
WILLIAM GREEN - Was chauffeur to Lady and Charles de Roemer. He lived in North Lodge, now demolished, for a block of rather ordinary flats. Thank heavens Ernie did not have to witness that kind of heritage vandalism. East Lodge, at the other end of the private through road, is a Grade II listed building. Herstmonceux is being ravaged, adding to the UK's collective carbon footprint, and the heat waves that saw 60 houses in England burn down in July 2022. More houses are being built in and around the village. Will the Parish and District Council's ever learn? Unfortunately not. Their actions constitute the beginning of the end.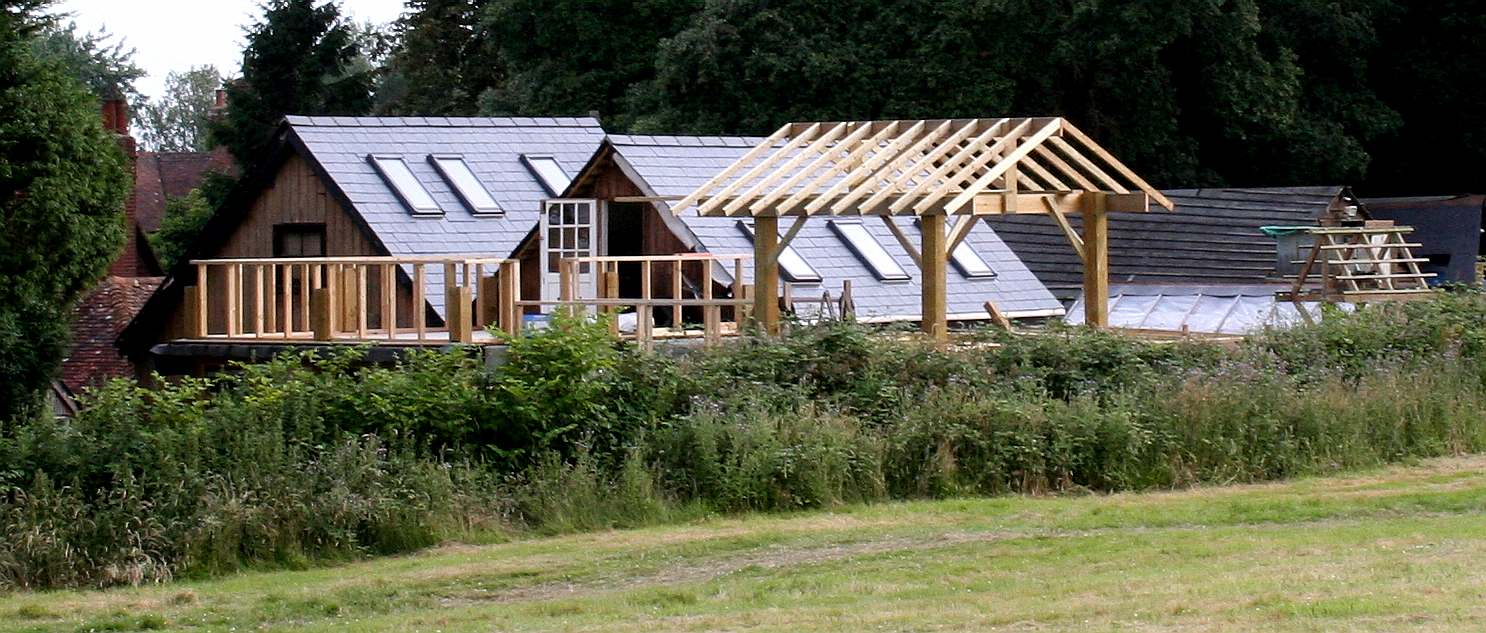 POTENTIAL FUTURE UNESCO CONTENDER - Archaeologically, the old Generating Works in Lime Park, is the most important building in the village of Herstmonceux. Saved from collapse in 1981, in this unassuming complex, the new age of electricity began with wealthy landowners flexing their wallets - the only people who could afford Joseph Swann, and Thomas Edison's 'EdiSwan' light bulbs. For in order to have electricity to run the new fangled lighting, you needed your own generator - and that was noisy, offsetting the advantage of gas lamps and candles that frequently blew out with gusts of wind. Silence was then and is now highly valued. Only the very few could also afford batteries to store power. But in Herstmonceux, they had a massive energy store, with a whole unit full of giant lead plate batteries on shelves, crammed to ceiling height with huge glass cases filled with gallons of sulfuric acid. This is the very first distribution load-levelling arrangement, and the only example surviving anywhere in the world, of a massive battery store. It is quite simply unique. See ESCC SMR. Or visit at TheKeep in Lewes, or online.
Town gas engines were common during the electrification pioneering years. Where generation was in the country, very often there would be no supply of town gas. Hence, compact gas generators made town gas from the pyrolysis of coal. Where coal was heated in a steel chamber without oxygen, to release the gas from the coal, without igniting it.
Similar pyrolysis technology is used to recycle single use plastics, such as soft drink bottles, where the plastic is converted back into oil feedstock.
NORTH LODGE - William (Ernie), Margaret (Peggy) and Doris Green, standing outside North Lodge, Gardner Street. Now demolished for a small block of flats. It is interesting to cross reference the memories of Margaret with Ronald Saunders, who only worked in Lime Park for about a year, but whose father was the chief engineer in charge of the Generating Station.
LINKS & REFERENCE
https://