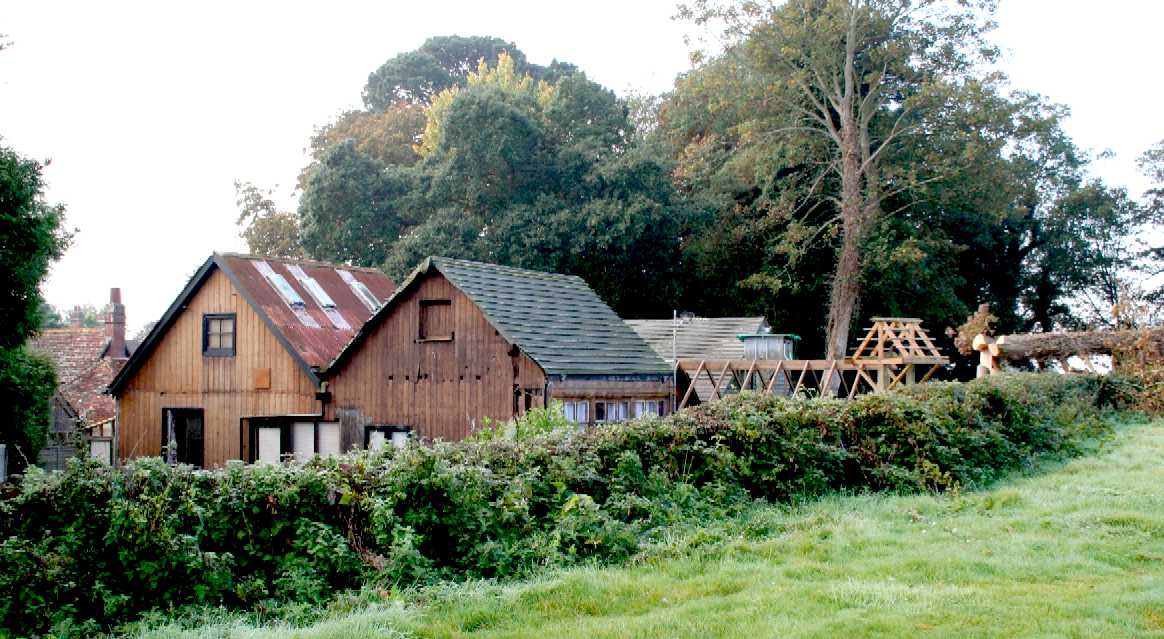 HISTORIC GEM - Archaeologically, the old Generating Works in Lime Park, is arguably, the most important building in the village, because it is the only surviving example of early public supply in the whole world. Saved from collapse in 1981, this unassuming complex saw the beginning of the new age of electricity at the turn of the last century. In 1900, the only people who could afford Thomas Edison's 'EdiSwan' light bulbs were wealthy landowners. Even then, only a very few could afford batteries to store power. But in Herstmonceux, they had a massive energy store, with a whole unit full of lead plate batteries on shelves, crammed to ceiling height with huge glass cases filled with gallons of sulfuric acid. This is the very first electricity distribution load-levelling arrangement, and the only example surviving anywhere in the world. The picture above is thought to be of the building around 2014. Over the next seven years coal and glass was dug up all over the site, confirming that when decommissioned, the batteries were sometimes smashed and buried on site. Conservation work continues with the reinstatement of the north wing, a section partly removed and partly collapsed before WWII - not visible in this picture.
Lime Park Heritage Trust is a charity the objects of which are to restore, maintain and conserve the old Generating Station in Lime Park, just outside the village of Herstmonceux.
As of August 2022, the Generating Station remains a Monument At Risk (MARs), not have a reasonable or beneficial use. This is thought to be the fault of the local authority. In 2004, after about a year of negotiating, Wealden District Council (WC) reached an Agreement with the then occupier, to recognize the history that they had denied since 1982-86, and carried forward to 1998-2000, by way of a calculated deception, that it is alleged was designed to disenfranchise the occupier and obtain the premises at an undervalue for Peter and June Townley, the immediate neighbours in Lime Park.
WC, finally signed a 'Consent Order,' dated 29th November 2004, in the County Court in Eastbourne. They had served a 'Statutory Demand' (SD) on the then occupier on the 15th of October 2003, signed by Victorio Patrick Scarpa, a solicitor who will presumably be struck off, for his long term deception of Planning Inspectors various and of course, the Courts. The SD was challenged by way of a set-off and counterclaim, far exceeding the sums claimed in the SD. WC immediately withdrew their SD, which was fraudulent as presented. Another solicitor involved in the deception carried on by WC from the 1980's, was Christine Nuttall, who, it is alleged, was finally asked to leave WC, for (in effect) admitting participation is what turned out to be an institutionalised vendetta. Such discrimination being illegal.
It appears from the record, that anyone trying to restore the historic asset, became a target of WD, and their partners in crime, Sussex police. Yes, that is correct. Sussex police. The authority you trust to police Sussex. The crime (deception and perjury) was reported to WD by way of a Petition in 1997, following the unlawful demolition of the Bushy Wood animal sanctuary. The Petition included twelve unrelated cases that were looked at by a Panel, one member of which, Councillor Jack Gore, later had to resign for failing to declare an interest on another planning matter. The Panel was thus infected with corruption, but nobody knew this until Mr Gore was found out.
The Petition Panel referred the criminal element of the informant's complaints to Sussex police, who failed to take a statement, or collect any kind of evidence at all. Not one of the twelve complainants was even contacted by a police force that chases parking tickets and speeding fines, but apparently, not serious white collar fraud. In other words there was no investigation. But it is a crime in itself, not to investigate reported crime.
Yet a letter was read out to full Council, written on official Sussex police headed notepaper, that the Crown Prosecution Service (CPS) had found insufficient evidence to be able to prosecute the offenders. So, exonerating their officers, who it is understood, mostly retired on enhanced pensions (for signing non disclosure documents, etc.) soon after being let off.
The conclusion from this incredible situation, where maladministration, turned into malfeasance in public office (a common law offence, as per R v Dytham), is that the corrupt planning and executive officers at WD were, conspiratorially, given immunity from prosecution. Though that is illegal. Please note that there is no statute of limitations on such crimes - so if you have any information that may help see those perpetrating such crimes being prosecuted, please contact the Climate Change Trust in confidence. Not the Heritage Trust. This is not within LPHT's remit.
Against this level of impropriety, Lime Park Heritage Trust hopes to be able to rise above the failure of the local authorities, and concentrate on keeping the buildings weed and rot free. It is hoped that international recognition will eventually follow, provided that the building survives, keeping these matters out of the clutches of competing local property developers, who would rather there was no heritage asset on their doorstep. Some of whom appear to think they are above the law, in their quest for profits.
CONTACTS
Lime Park Heritage Trust
c/o Herstmonceux Museum
Lime Park, Herstmonceux
BN27 1RF
Tel: +44 1323 831727
Email: museum@herstmonceuxsussex.com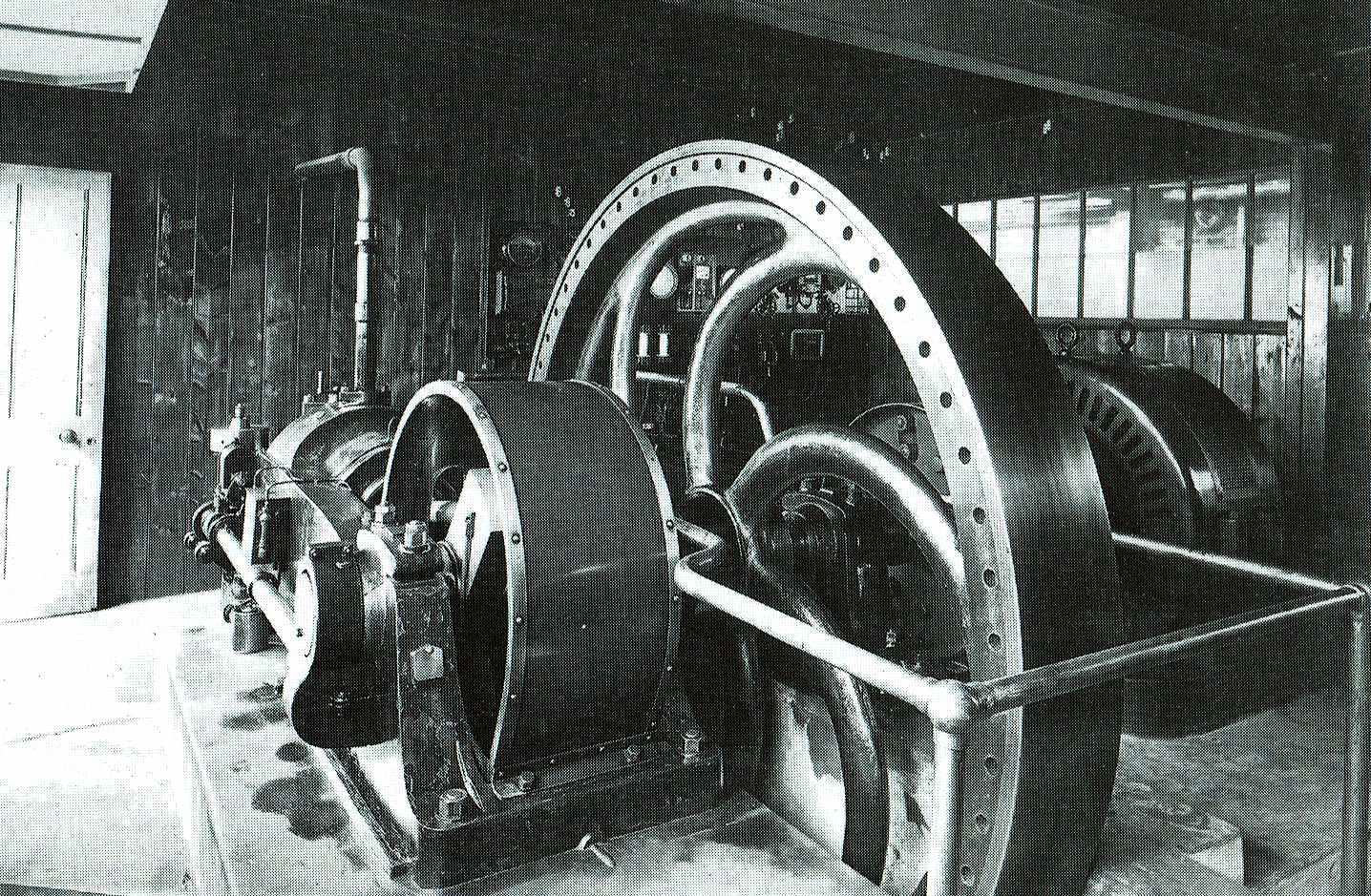 RURAL ELECTRICITY SUPPLIES - A National gas engine of 36 horsepower, single cylinder, with a generator clearly visible on the right hand side of the crankshaft. An engine near identical to this one was fitted at Herstmonceux. This one being at Mr de Roemer's aviation factory at the Crumbles, Eastbourne.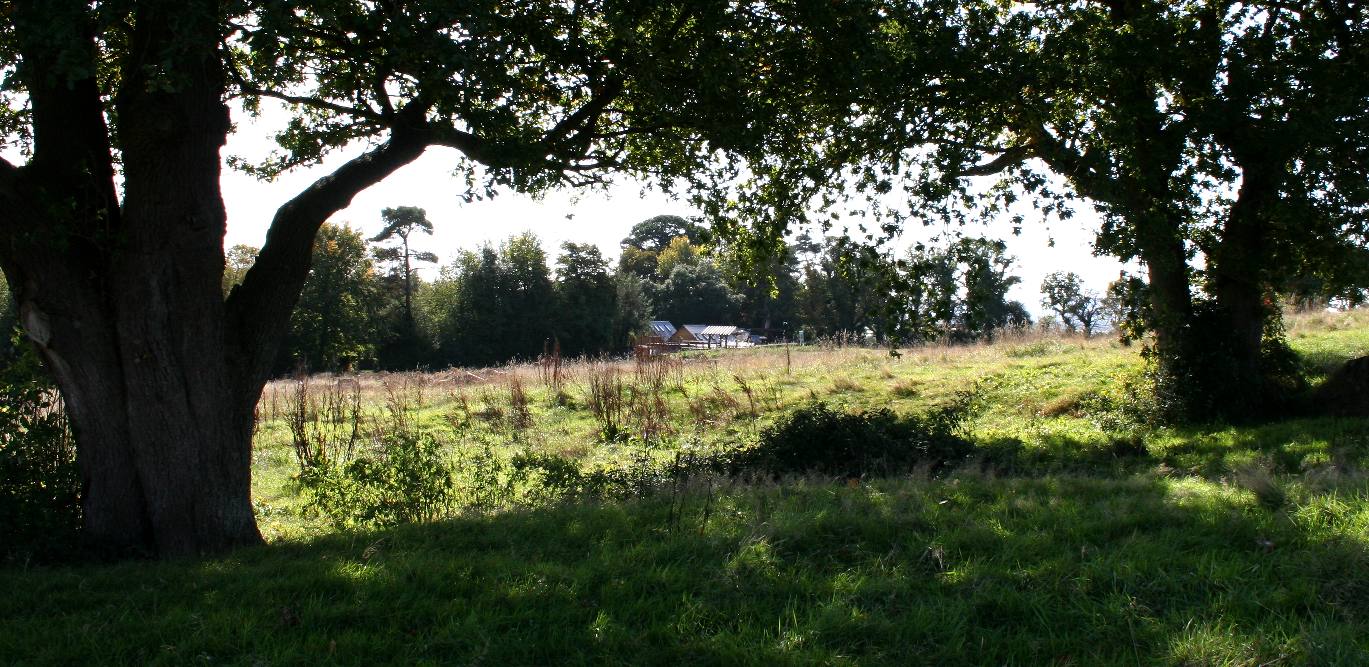 HERITAGE VIEW - A familiar sight to walkers in Herstmonceux, but the building in the distance is one of the most important surviving generating buildings in the world, because of the load-levelling of the public electricity supply, using a large battery store. An added complication, that most municipal installations lacked. But this feature is essential in the fight against climate change. Where renewable supplies (solar and wind power) are not constant, so need buffering, a bit like a large capacitor is used to smooth current flow in electrical circuits. We need to protect this unique example of rural electrification, so many years ahead of its time in terms of the technology applied to solve, what was at the time a noise problem.

LINKS & REFERENCE
https://www.