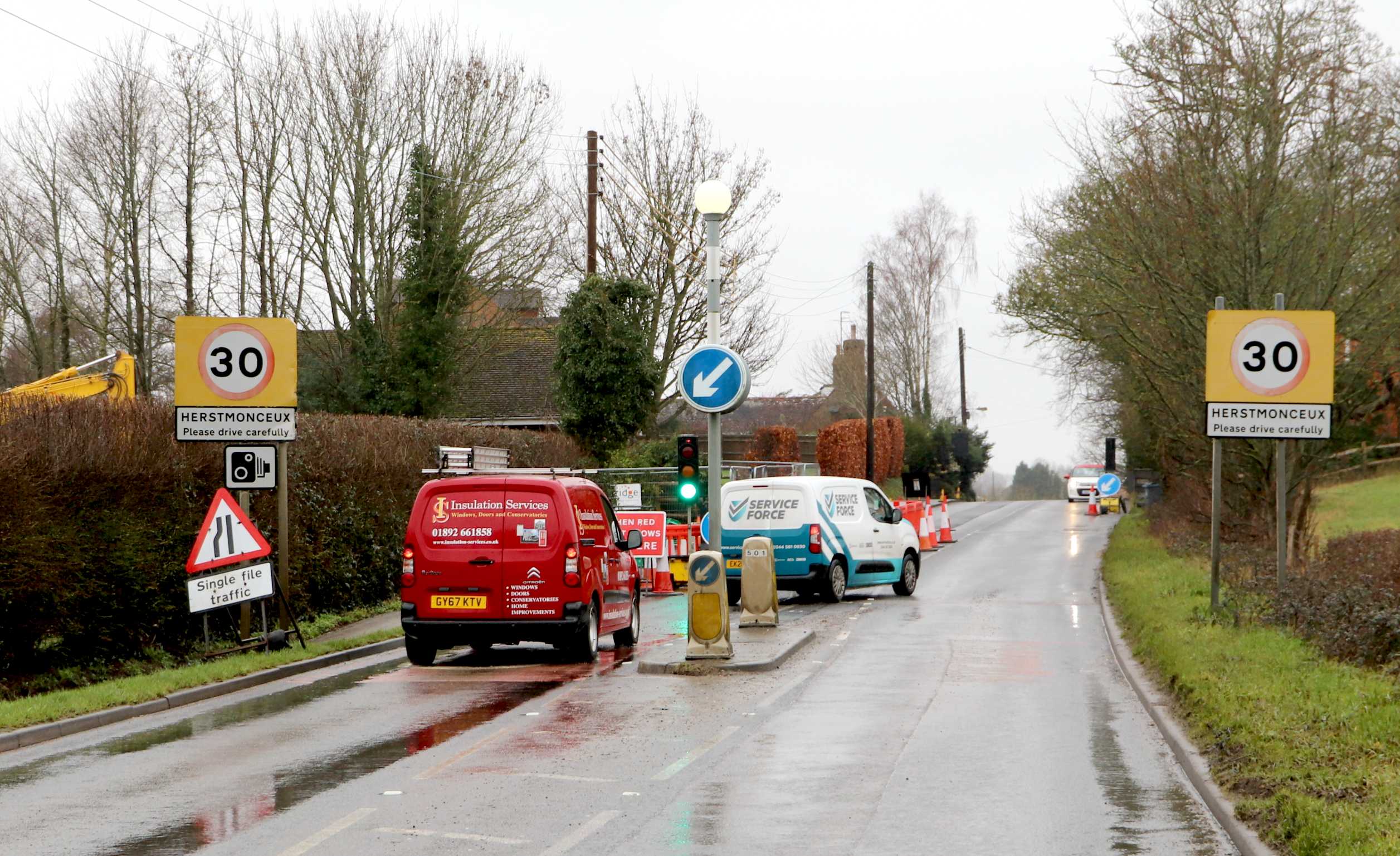 SUICIDE JUNCTION 2021 - Is this one of the most dangerous junctions in Sussex? That is the view of many local residents who objected most strongly to the proposal that may see up to 70 more houses access an 'A' road that is itself substandard and overloaded. It is a pothole nightmare, another issue of concern to people that are forced to drive along this road. This section of road and the hill, the subject of attention is forever being dug up. Meaning that accidents are even more likely to happen, apart from the idiotic placing of this junction.
Many villagers believe that the access to Lime Cross field on the A271 is an accident waiting to happen. This is because of the substandard visibility splay and the position near the brow of a hill.
The proposal by Latimer & Clarion Group, who between them paid £3.5 million pounds for a field that changed hands for £30,000 pounds when Tim Watson purchased it. The incredible uplift in price is due to the grant of permission to build up to 70 houses outside the Local Plan delineation, that will feed onto this narrow road, where congestion in the village already is a problem with frequent snarls and delays in the High Street. This is surely a call for caps on land values, where claims to so-called affordable housing are being made!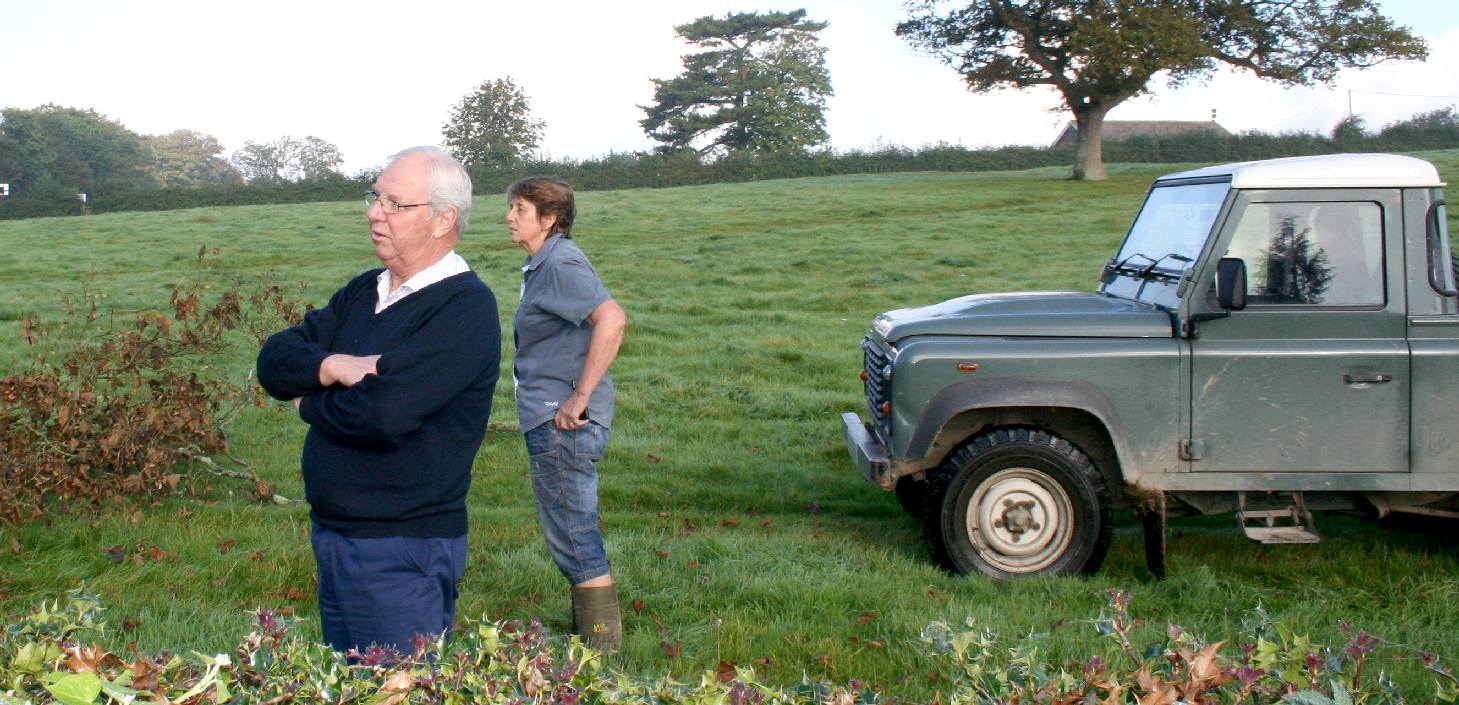 TIM WATSON & SUE GOLDSMITH - Tim Watson was the owner of Heathfield Market for many years, operating from an office at the back of the market.
WD/2015/0090/ HERSTMONCEUX CONDITIONS FOR LIME CROSS (POOH PARK)
What is incredible about all of this is that the local authority passed the application in the name of Tim Watson, so creating a precedent, that another applicant could benefit from, where Mr Watson was still the owner of the land. Clearly then, where such an application outside the village development envelope would normally be refused, conflicts of interest should be investigated. It seems very odd that the Registers of Interests contain no entries, where Tim Watson was well known to many councillors.
At best this is poor planning, at worst it could lead to prosecution of Wealden and East Sussex councils under the Corporate Slaughter and Homicide Act 2007.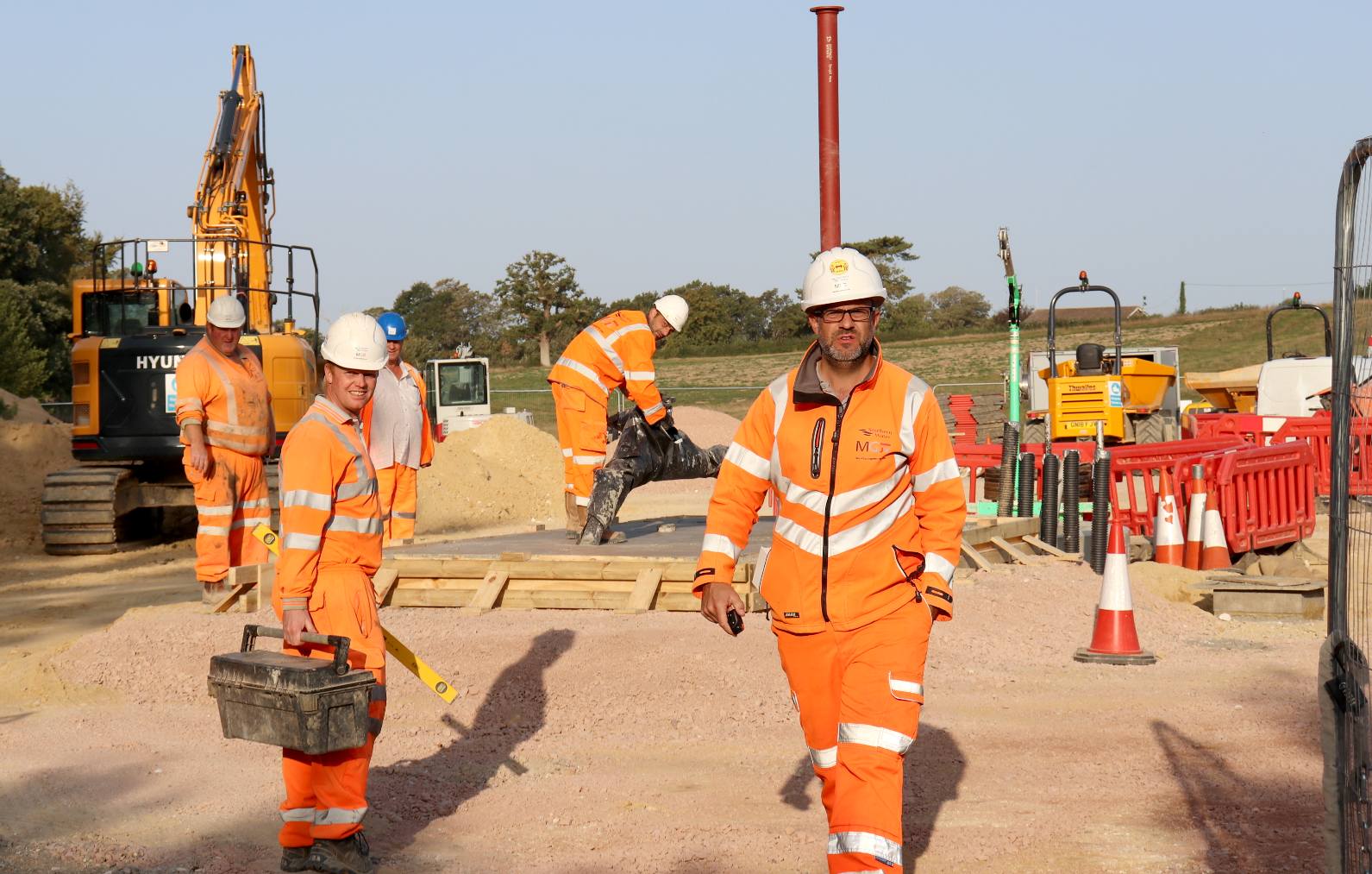 ACCESSORIES & ABETTORS - It is alleged that Southern Water conspired with Latimer Developments to undermine the planning process. It remains to be seen if the construction of this pumping station was begun despite Conditions imposed by Wealden District Council, that such development should not begin before other Conditions had been completed. If so this could be a serious abuse of process, maybe even fraud. Another issue is the displacement of badgers by the bulldozers of this company, an allegation that they deny so far.

WEALDEN DISTRICT COUNCIL CONDITIONS A - Z INDEX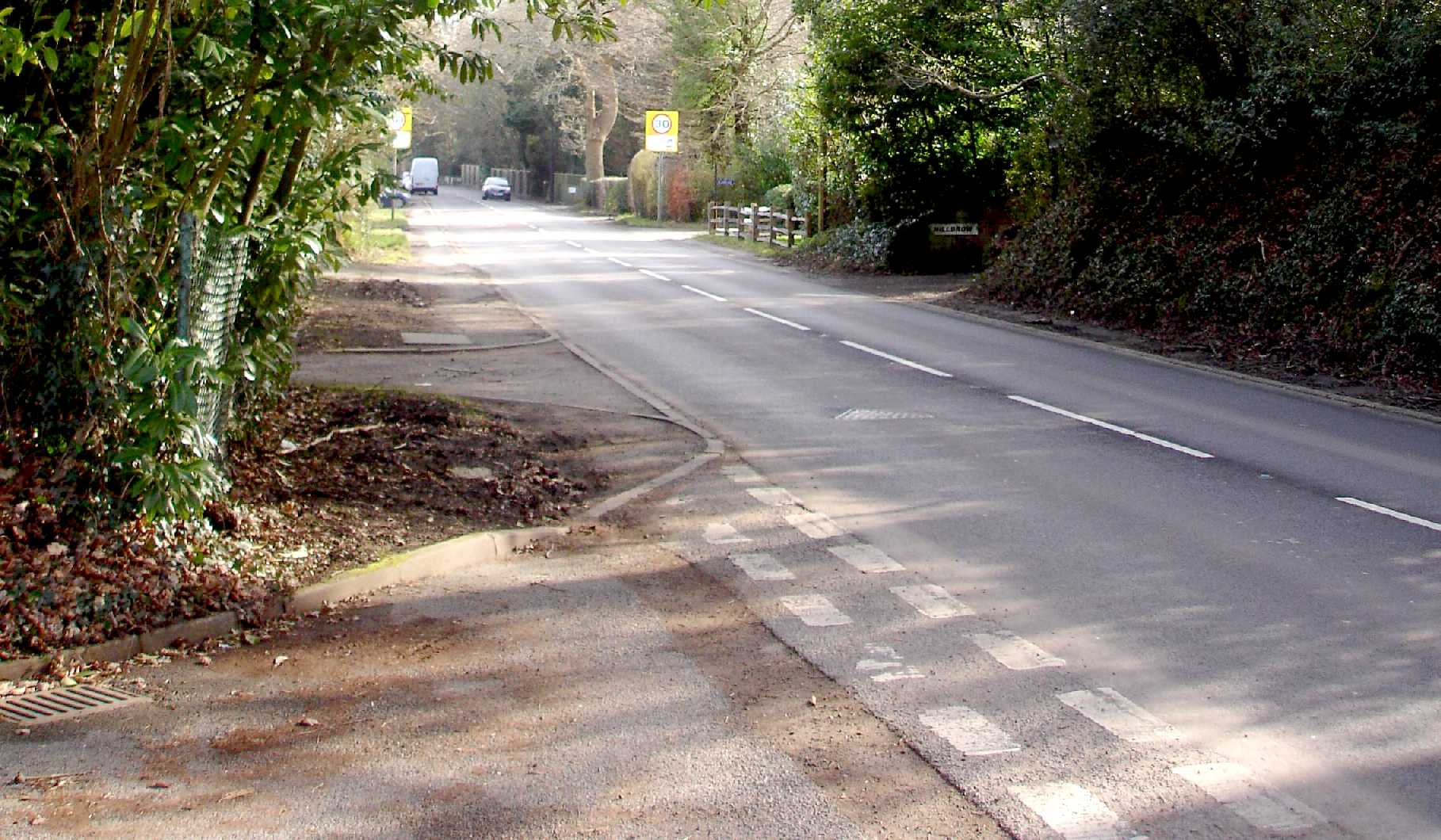 SUBSTANDARD - This is another visibility splay at Horam, Oak Glen, A267, the subject of a planning application, where East Sussex and Wealden agreed that it was defective and substandard. Yet, the visibility in both directions is far more satisfactory than that at Suicide Junction, the road is straight and flat, not before a hill. The only similarity is that it is close to speed signs, but without central reservation and lit keep left signs. Are we mad, or does this set a case precedent that should have scotched the Herstmonceux application? The difference is the ownership of the land. When someone in the fold applies for permission, they bend over backwards to bend the rules to grant consent. When it is someone not in the fold, they hoist objections as blockers. Clearly, as a contrast exercise, both Wealden and East Sussex County Council operate double standards.
Please use our A-Z INDEX to navigate this site